New MacBook Airs could feature backlit keyboards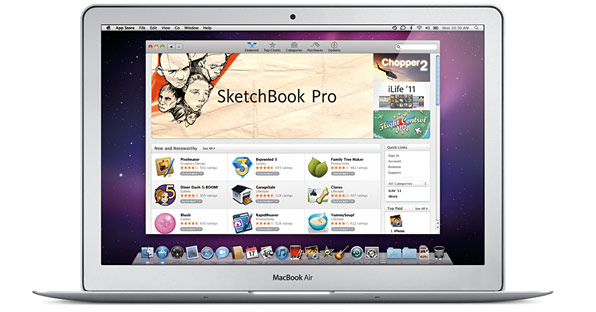 When Apple first added the MacBook Air to its notebook lineup back in January 2008, it had a backlit keyboard. So when all-new 11″ and 13″ flash storage models were released late last year, many people were disappointed to discover that the feature had been left out. With new MacBook Airs rumored to be released this month, at least one report suggests that backlit keyboards will return.
The report, which comes from AppleInsider claims:
"According to people familiar with the matter, backlit keyboards will join the string of hardware enhancements planned for the new 11.6- and 13.3-inch notebooks, which are also expected to adopt high-speed Thunderbolt ports, an upgrade to Intel's Sandy Bridge architecture, and possibly high-speed 400MBps flash memory."
As the current MacBook Pros have backlit keyboards, that would leave the white MacBook as the only notebook that doesn't have the feature, though its days may be numbered.
So when are we likely to see the new MacBook Airs? Previous rumors have indicated that Apple may prepare retail stores tomorrow night for a Thursday release. But AppleInsider believes we might have to wait just a little bit longer – sometime during the week of July the 21st.
If backlit keyboards do return, will you be buying a new Air?