Will Apple discontinue its entry-level MacBook?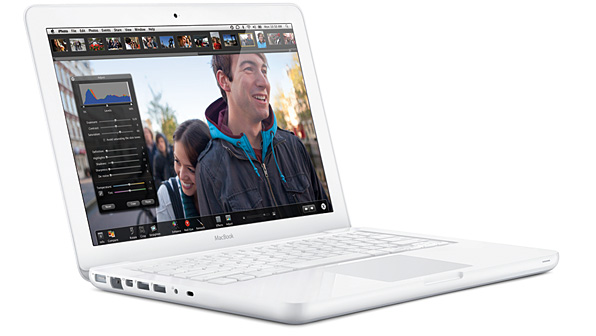 Speculation of extremely low supplies traditionally points to a refresh when concerning an ageing Apple product, however, some believe that this could be the end of Apple's entry-level white MacBook.
A number of reports published today, beginning with AppleInsider, have detailed the "severely constrained" supplies of the MacBook at a number of third-party resellers in the U.S., in addition to one of Europe's largest distributors, who is now completely out of stock.
A decrease in supplies is traditionally a sign that Apple products are ready for a refresh, especially when they've been left without attention for some time, like the MacBook – which was last updated in May 2010. Some websites are speculating, however, that this could be a sign Apple is set to discontinue its "notebook for everyone."
"Although the MacBook's departure is not certain, the entry-level hardware landscape is getting a bit crowded. Less than a year ago, Apple introduced the new MacBook Air with an entry-level of $999 price tag, included GeForce 320 graphics and Intel's 2.4GHz Core 2 Duo processor. With even more capable Sandy Bridge MacBook Airs just around the corner may be the white MacBook's successor."
There is some hope that the device will remain in Apple's product line, however. The Apple online store continues to list the device as "shipping within 24 hours," which clearly indicates Apple themselves are yet to run out of stock. It's also worth noting that Apple doesn't seem to be refreshing any hardware right now.
The MacBook Air, Mac mini and Mac Pro are all crying out for a product refresh, but a number of recent reports claim we may see a flood of new hardware launching alongside Apple's new Lion operating system towards the end of July, and nothing before then.
If the MacBook is here to stay, you can expect it to feature Intel's latest Sandy Bridge processors and the company's high-speed Thunderbolt technology when Apple does get around to giving it an update.