Gameloft releases Dungeon Hunter 4 for iOS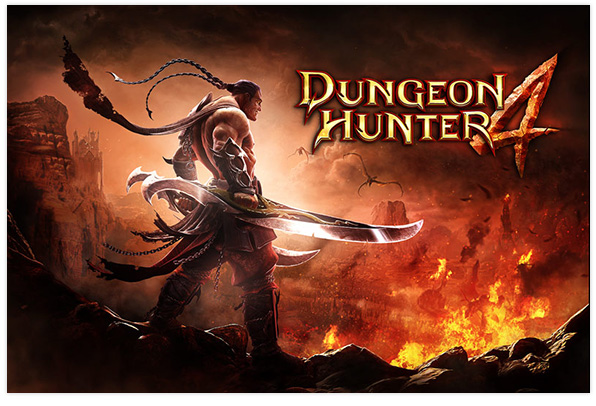 Gameloft has today released its latest game for iOS, Dungeon Hunter 4. Like its predecessors, the new title is a role playing game that's inspired by hits like Diablo, only this time, it's free-to-play. In addition to an "epic storyline" for single players, it also boasts multiplayer co-op for the most intense battles.
Dungeon Hunter 4 features hundreds of enemies and massive bosses, plus endless loot that you'll collect along your way. There are four character classes to choose from, each with unique combat styles, and you can upgrade your battle skills as you progress to give you a better chance of beating stronger enemies.
When you've finished with the campaign, you'll be able to dive into multiplayer action with co-op arenas built for intense battles, or fight against friends in the PVP modes.
Gameloft calls Dungeon Hunter 4 "the most immersive, accomplished, and addictive chapter of the acclaimed RPG saga!"
The Demons, a race thought to have been extinguished eons ago, have returned. You awaken from what seemed like a nightmare to find your kingdom, Valenthia, decimated. Unharmed from the battle, you are mysteriously gifted with tremendous new power and skills. You could be your people's only remaining hope…
Dungeon Hunter 4 is available to download from the App Store now, and you'll need to ensure you've got at least 974MB of space on your iOS device. The game is free, but there are selection of in-app purchases you can buy to unlock additional content.