Rumour: Lion to hit UK first, launching at 1:00am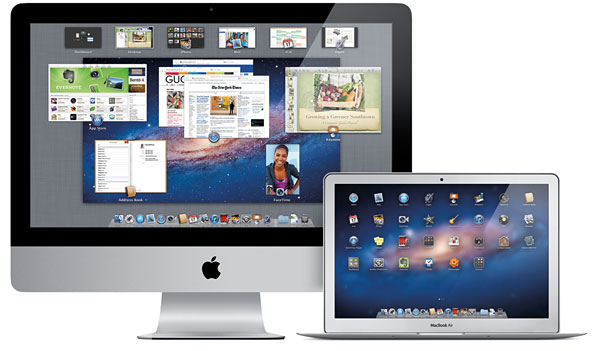 We've been impatiently awaiting Apple's next-generation operating system since it was first unveiled, and its teasers at WWDC this year have only made us even hungrier for its release. However, those of us who are lucky enough to live in the U.K. may be the first to get our mitts on Mac OS X Lion.
According to a new Speak Apple report citing a "close contact at Apple," Lion will launch first in the Mac App Store at 1 AM (BST) in the U.K. While this is merely a rumor right now, it certainly strengthens previous reports that have suggested for some time that July 14 would be Lion's launch date. In addition to this, recent trouble with the Mac App Store could be a sign that Apple is preparing the store for the operating system's release.
Many users first reported problems connecting to the Mac App Store last night, and the issues have continued throughout today. Meanwhile, Apple has issued a last-minute email to developers informing them that iTunes Connect will be down for maintenance from 5 PM to 12 AM (BST) today:
iTunes Connect will be undergoing scheduled maintenance on Wednesday, July 13 from 9 a.m. to 4 p.m. PDT.

During this time, iTunes Connect will still be available. However, pricing changes made between 9 a.m. and 4 p.m. PDT will cause the app to become unavailable for purchase until maintenance is complete, at which point the app will become available at the new price. To avoid interruptions to the availability of your apps, do not make price changes during this time.

Lastly, customers may not be able to purchase apps in the Mexico, U.K., Australia, Switzerland, Japan or Norway storefronts during the scheduled maintenance.

Regards,
The App Store team
Again, this is no guarantee that Lion's release is imminent, but it seems to fit in a little too well with all the reports we've been hearing recently. When the new operating system does go live, you must remember that it is only available through the Mac App Store. So don't take a trip to your local Apple store tomorrow hoping to pick it up on DVD.
Also, users who purchased a Mac after June 6 are entitled to a free upgrade, and should visit Apple's website to redeem it.
Update: Sorry everyone! It looks like Speak Apple's information wasn't as reliable as we (or they) originally hoped – if it's any consolation we were not alone in reporting the rumor.
It now looks increasingly likely that we will have to wait another week for Lion.