Apple stores to prep for Lion, new MacBook Airs next week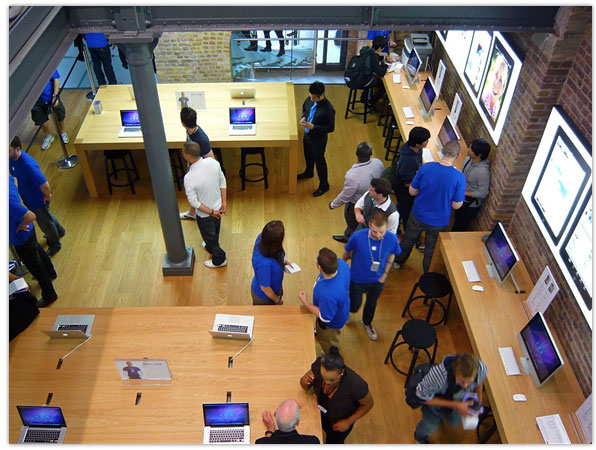 To those of you eagerly anticipating the launch of Mac OS X Lion and next-generation MacBook Airs, it may soon be time to reach for your wallets. Two separate reports today are claiming that Apple retails stores have scheduled "overnights" for next Wednesday, July 13, in order to prepare for their new product launches.
9to5 Mac was the first to report the rumor, citing a "few overseas sources." Although these sources did not specifically mention the launch of either Lion or new MacBook Airs, the date seems to fit in a little too well with previous speculation – especially with regards to the new operating system.
This report has now been followed up by AppleInsider, who have been given information from some sources of their own. AppleInsider's sources also claim overnights are scheduled for next week, and while they did not give a specific date or mention specific product updates, they did reveal that display machines would have their RAM upgraded. This is another indication that in-store Macs are being prepped for the install of OS X Lion.
"Overnights," if you're unfamiliar with the term, are when Apple calls in retail staff after closing time to prepare its stores for new products before opening time the following day. This period is typically used to train management on the latest products and update store displays and machines.
Speculation that the new operating system would launch alongside the next-generation MacBook Air on July 14 has now been circulating for several weeks. At the beginning of this month, 9to5 Mac received more information from "reliable sources" who claimed Lion would arrive on this day:
"The release will come through the Mac App Store for $29.99. Separately, a server version of OS X Lion will be available via the Mac App Store for $49.99. This July 14th release date backs up with what we have heard regarding the new MacBook Air's release date. We cannot confirm, though, that the MacBook Air will be released on Lion day, but it does make sense – seeing that Lion has constantly been marketed alongside the MacBook Air."
Apple seeded the Gold Master release of Lion to developers on July 1, which is a promising indication that the software's public release is just around the corner. We're yet to hear of any bugs or issues that may delay its release, so it seems these claims of a launch next week may just be spot on.
Apple Store, Covent Garden photo courtesy of Damian Ward.