Apple releases new iPad TV advert – "All On iPad"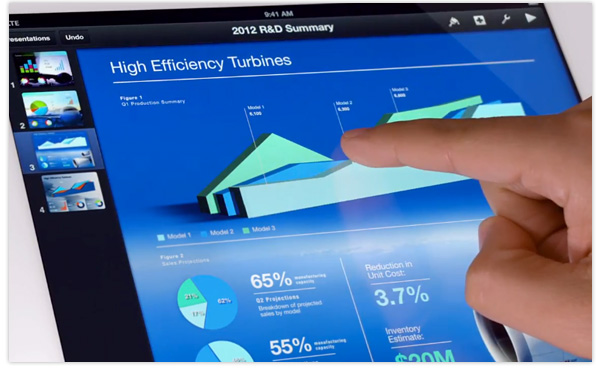 Apple has released a new TV commercial for the third-generation iPad. Titled "All On iPad", it continues the theme of the last iPad advert "Do It All" – highlighting both the versatility of the device, and the quality of its Retina display.
The 30-second ad showcases a number of Apple's own apps, including: iBooks, Safari, FaceTime, Numbers, and iPhoto. Notably, it also features a third-party accessory – the Square card reader, which enables the iPad to process payments.
Read it. Tweet it. Be surprised. Be productive. Make a sale. Make some lunch. Make it movie night. Play a game, or an old favorite. Do it all more beautifully, with the Retina display, on iPad.
Since its unveiling on the 7th of March, Apple has now released three TV adverts for the third-generation iPad.