iOS 6 scales to fit a taller 640 x 1136 iPhone display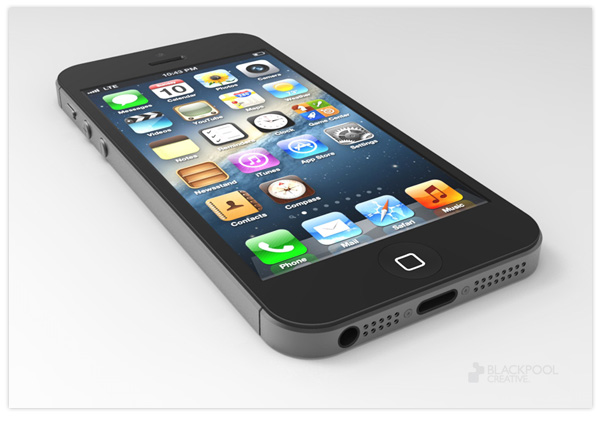 A discovery made by 9to5Mac, in one of the applications included with Apple's iOS development tools, suggests that the Cupertino company is at least testing an iPhone with a taller display. In addition, the upcoming iOS 6 can automatically scale to a 640 x 1136 resolution with five rows of icons displayed.
9to5Mac reports:
Thanks to some tweaks to the iOS Simulator application that is included in the iOS development tools, we were able to run the simulator at the rumored next-generation iPhone display resolution of 640 x 1136. We did this running both the current public release of iOS 5.1 and the upcoming iOS 6.0 The iOS 5.1 simulator displayed the home screen with a stretched set of four rows of icons. On the other hand, iOS 6 displayed five complete rows
iOS 6.0 and iOS 5.1 running at 640 x 1136 on the iOS Simulator: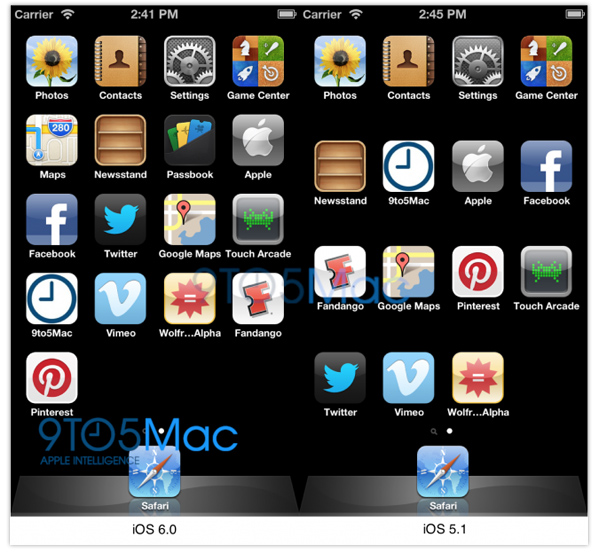 Apparently, the iOS Simulator does not display five rows of icons at resolutions other than 640 x 1136. At other resolutions the icons are spaced in a similar fashion to the iPad's home screen layout. This lends further credibility to the idea that 640 x 1136 could be the resolution of the next iPhone.
9to5Mac's discovery is consistent with numerous rumors and purported part leaks that claim Apple's next-generation smartphone will feature a taller screen.
Apple is expected to unveil its new iPhone at a media event scheduled for the 12th of September.
[Image Credit: Blackpool Creative]