Will new Apple TV launch alongside iPad 3?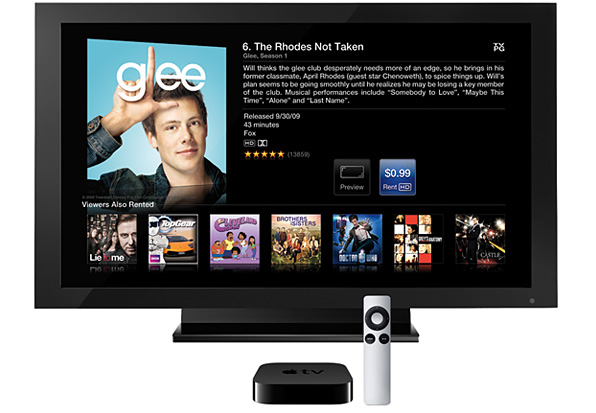 Rumor has it that Apple CEO Tim Cook will take to the stage in San Francisco early next month to unveil the company's long-awaited iPad 3. But that may not be the only new product we can look forward to, with reports suggesting that a new Apple TV may also be on the way.
Apple's set-top box is quickly beginning to sell out across a number of retailers in the U.S., with Best Buy, Amazon, Target, Radio Shack and more now without any stock of the device. A Best Buy source told 9to5Mac:
A customer was inquiring tonight about Apple TV. However right now we are out of stock (Which hasn't happened since I started). Not only were we out of stock, but also I was also unable to order one from our product ordering system (OMS). Product was listed as "currently unavailable". From prior experience, this usually is associated with a product that is being "discontinued".
While the Apple TV certainly isn't one of the Cupertino company's biggest projects, it has been labeled a "hobby" that we don't expect Apple to give up on. Therefore, its disappearance across the U.S. has led to speculation that a new device may debut alongside the iPad 3.
A number of reputable reports have confirmed that the device will appear during the first week of March, and it's possible that a new Apple TV will join it. After all, it is long overdue a refresh, and there couldn't be a better time. The iPad 3 is expected to feature a Retina Display that is capable is showing content well above 1080p, so it seems plausible that the Apple TV would also get full HD capabilities.
Furthermore, it was revealed last year that a new Apple TV is referenced in the iOS 5.1 beta software. The device is expected to feature low-power Bluetooth 4.0 like the iPhone 4S, and a faster A6 processor that would be capable of 1080p video.
There's also a possibility, of course, that the Apple TV is being killed off in favor of Apple's upcoming television set.
Which do you think is the more likely scenario?