Apple to unveil the iPad 3 during the first week of March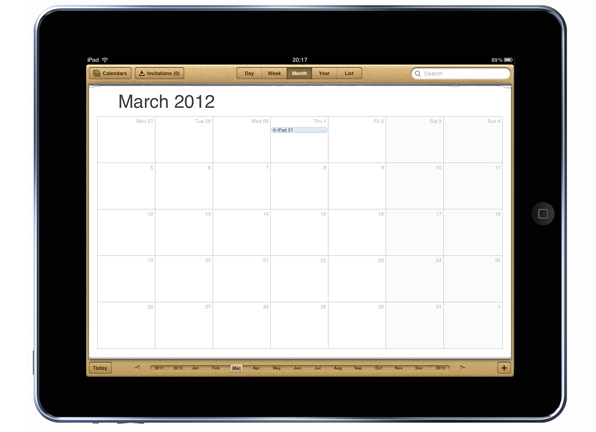 According to a report published earlier today by AllThingsD, Apple will unveil its next-generation iPad during the first week of March, at one of the company's "trademark special events" in San Francisco.
"Sources say the company has chosen the first week in March to debut the successor to the iPad 2, and will do so at one of its trademark special events. The event will be held in San Francisco, presumably at the Yerba Buena Center for the Arts, Apple's preferred location for big announcements like these."
Apparently, the device will have many of the key features that we have come to expect from previous rumours – a faster processor, improved graphics, and quite possibly the most eagerly anticipated feature – a retina quality display.
AllThingsD do tend to pretty reliable when it comes to revealing the dates of Apple events – last year they correctly reported that the iPhone 4 would be unveiled in October, so I'm inclined to believe today's report.
It's also worth remembering that the iPad 2 was announced during the first week of March last year – Apple does tend to stick to the same annual cycles for most of its products.
Unsurprisingly, an Apple spokeswoman declined to comment on the rumour.