Third-generation Apple TV in the works?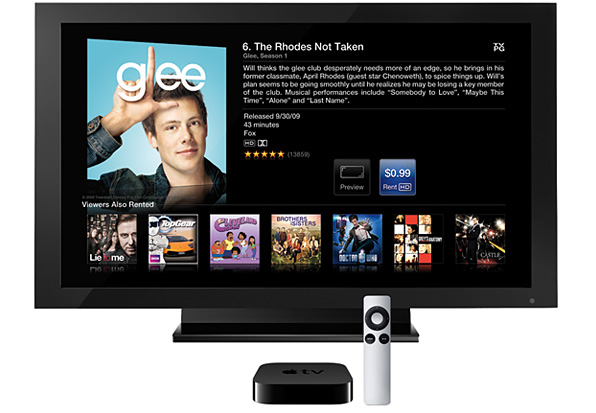 It's over a year since the second generation Apple TV was released, and now the discovery of a reference to an AppleTV 3,1 (the current model is AppleTV 2,1) inside the iOS 5 file system, suggests a third-generation model could be in the works.
The discovery was made by 9to5Mac:
"The Apple TV 3,1 reference comes from a file that Apple uses to activate unreleased devices that are in testing; furthermore this Apple 3,1 is already in testing stages. A dual-core Apple TV will likely mean 1080P video playback, a current restriction due to the current model's A4 processor. We will also likely see some 1080P iTunes content to come along with this next-generation model's new abilities."
It does seem inevitable that Apple will choose to upgrade the A4 processor found inside the current Apple TV to the faster A5 – which is now present in both the iPad 2 and iPhone 4S, and rumours that 1080p movies could be introduced to iTunes surfaced back in July.
Of course, speculation of a new model will also raise hopes that apps could be introduced to the Apple TV – that's something I would love to see. What would you like to see Apple add to their next-generation digital media device? Let me know by leaving a comment below.