Will Apple's next Mac Pro be the first Mac to be exclusively 'made in the USA'?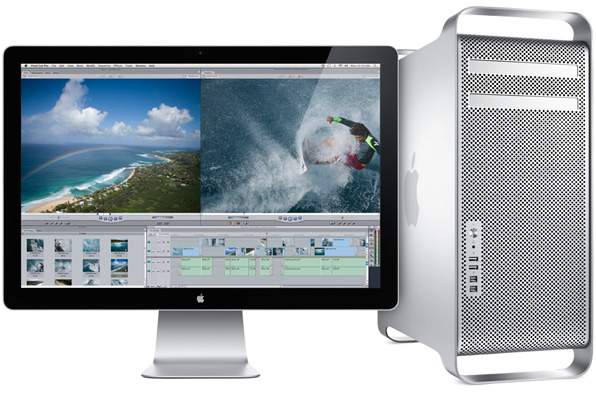 During an interview with Bloomberg Businessweek last week, Apple CEO Tim Cook revealed that at least one of the Cupertino company's Macs will be made exclusively in the United States from 2013. He didn't reveal which machine that would be, but Fortune believes that there's only one Mac that fits the bill, and that's the Mac Pro.
Why? Well, it's all to do with production rates and manufacturing costs. You see, the $100 million factory that's expected to build the mystery Mac currently employs around 200 people, producing about 1 million units per year.
In 2011, Apple sold 18 million Macs: 13.5 million of those were MacBooks, and 4.6 million were desktops. Only the Mac Pro and the Mac mini sell fewer than one million units, which rules out the possibility of manufacturing any other machine at this plant.
What's more, the Mac Pro's larger footprint makes it considerably more expensive to ship than the Mac mini. But those costs would be slashed if the machine was produced at home. Then, of course, there's the U.S. labor costs, which will be considerably more expensive than those in China.
Those labor costs are more easily absorbed by a $2,500-$3,800 Mac Pro than they are by a $600 Mac mini, or a $1,000 iMac. Finally, Mac Pros, being big desktops, are much easier to build than smaller machines, which have more intricate internals.
Fortune's reasoning makes a great deal of sense. In fact, the only way we could see this changing is if Apple had another manufacturing plant in the U.S. that no one is aware of.