Apple to bring some Mac production back to the US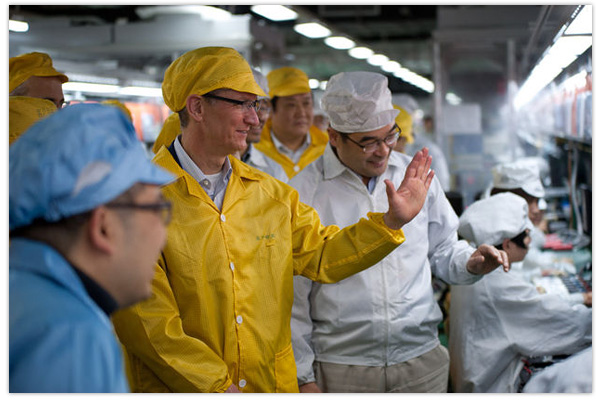 In an interview with Bloomberg Businessweek, Apple CEO Tim Cook has announced that the Cupertino company is planning to bring some of its Mac production back to the United States in 2013. As is the case in China, where Foxconn builds the company's products, Apple will partner with third-party companies in the US rather than assembling the machines itself.
From the interview:
Next year we are going to bring some production to the U.S. on the Mac. We've been working on this for a long time, and we were getting closer to it. It will happen in 2013. We're really proud of it. We could have quickly maybe done just assembly, but it's broader because we wanted to do something more substantial. So we'll literally invest over $100 million. This doesn't mean that Apple will do it ourselves, but we'll be working with people, and we'll be investing our money.
Cook also discussed why Apple wouldn't be moving all of its production to the US. While you might think that the cost of hiring US vs Chinese workers would be the main reason, he explained it was more about a lack of skills, which he believed was a failing of the US education system.
It isn't clear which particular Mac will be put together in the US. However, some of the new 21-inch iMacs have been discovered to have "Assembled in the USA" etched onto their cases, leading some to speculate that the machines may be part of a test batch.
Production wasn't the only subject covered in the interview. Cook also discussed the company's recent management changes which saw Scott Forstall ousted as iOS chief, its much-criticised Maps app, television, Steve Jobs, and Jonathan Ive.
We definitely recommend you read the interview in full.