Apple to launch apps on Apple TV in time for Christmas?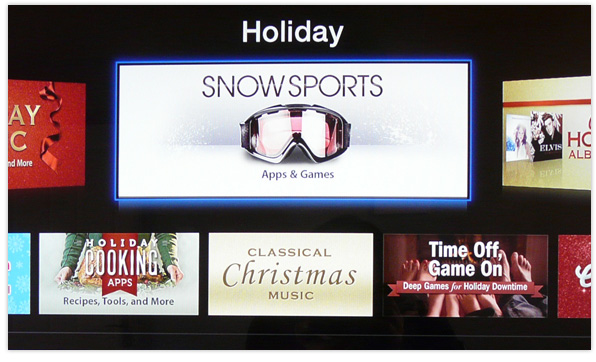 Respected Apple news podcaster Mac OS Ken has shared an interesting discovery made by one his contributors – promotions for apps on the Apple TV. They can be found by navigating to Movies > Genres > Classics > Holiday Music, Movies, and More on the device, though they only seem to be present in the US iTunes Store – I was only able to find them after switching from the UK iTunes Store.
There appears to be a total of four different promotions advertising a mixture of cooking apps, shopping apps, and perhaps the most intriguing – games, but after selecting them you simply get a black screen, with no further information.
Cooking Apps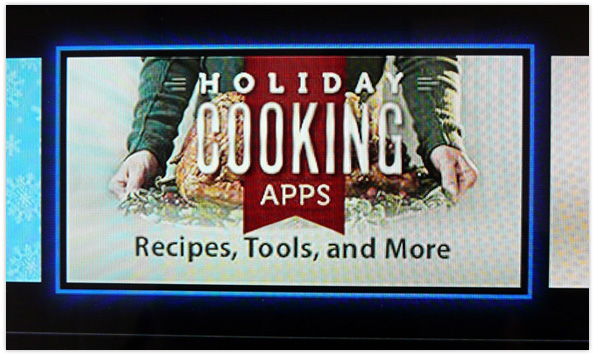 Games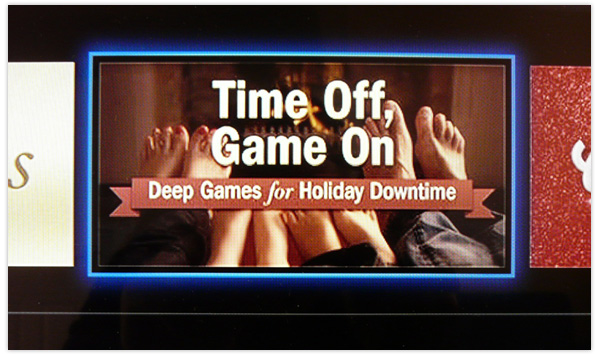 Shopping Apps
Snow sports Apps & Games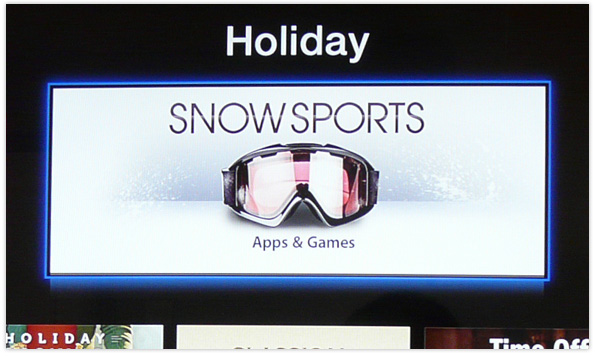 While the presence of these promotions would appear to suggest that Apple is intending to roll out apps on the Apple TV in time for Christmas (two of them mention the Holidays), there's also a good chance that they were included by mistake. Perhaps they were only meant to appear in the iOS App Store?
In related news, 9to5Mac reports that Apple's upcoming iOS update will unlock full Bluetooth support on the Apple TV, allowing a wireless keyboard to be used for navigation. At the moment the set-top box has to be used with either an Apple remote or an iOS device.
If Apple are indeed planning to launch apps on the device, a keyboard would certainly make it much easier to search for, and use them.