UK judge orders Apple to publicly acknowledge that Samsung did not copy the iPad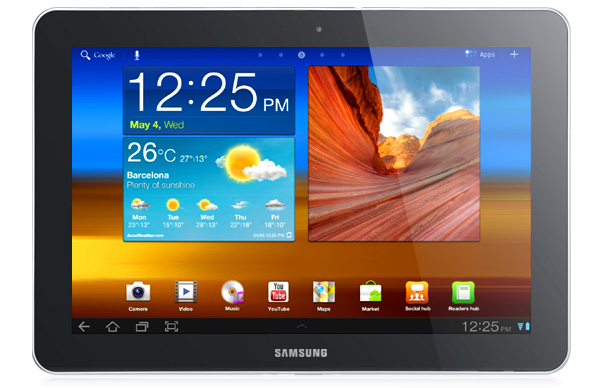 Following last week's UK court ruling that Samsung's Galaxy Tabs aren't cool enough to be confused with the iPad, Bloomberg reports that Judge Colin Birss has ordered Apple to publicly acknowledge that the South Korean company didn't copy the iPad by posting notices on its UK website and in several British newspapers & magazines.
From Bloomberg's report:
The notice should outline the July 9 London court decision that Samsung's Galaxy tablets don't infringe Apple's registered designs, Judge Colin Birss said. It should be posted on Apple's U.K. website for six months and published in several newspapers and magazines to correct the damaging impression the South Korea-based company was copying Apple's product, Birss said.

The order means Apple will have to publish "an advertisement" for Samsung, and is prejudicial to the company, Richard Hacon, a lawyer representing Cupertino, California-based Apple, told the court. "No company likes to refer to a rival on its website.
According to a draft version of the order, besides displaying the acknowledgment on their own website for six months, Apple will have to pay for notices to appear in the Daily Mail, the Financial Times, Guardian Mobile magazine, and T3.
Although Samsung will no doubt be pleased with the ruling, another request, which would have prevented Apple from making public statements about the Galaxy Tab infringing the design of the iPad, was declined.
It seems likely that Apple will appeal against the order.