UK judge rules Samsung tablets aren't cool enough to be confused with the iPad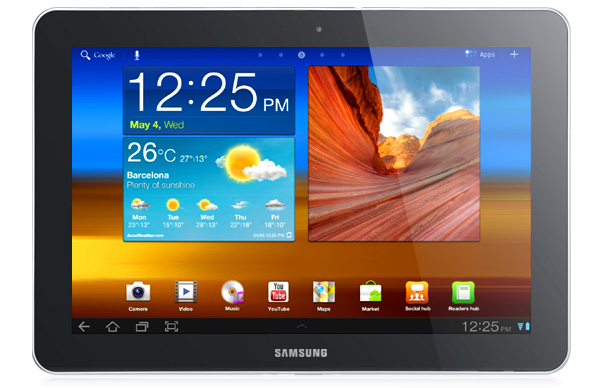 According to a Bloomberg report, Apple has today lost a UK trademark infringement case against Samsung, after the presiding judge decided that the Korean company's Galaxy tablets aren't 'cool' enough to be be confused with the iPad.
Apple had argued that the design of Samsung's Galaxy Tab was too close to the iPad – a claim which Judge Colin Birss dismissed:
"They do not have the same understated and extreme simplicity which is possessed by the Apple design," said Judge Birss.

"They are not as cool," he said. "The overall impression produced is different."
Judge Birss also noted that the slimmer design of Samsung's devices, and the "unusual details" found on the rear casing, also made them distinctive from the iPad.
In a statement provided to Bloomberg, Samsung welcomed the ruling:
"Should Apple continue to make excessive legal claims in other countries based on such generic designs, innovation in the industry could be harmed and consumer choice unduly limited."
Apple's loss means that Samsung can continue to sell their tablets in the UK.
Besides the UK, the Cupertino company has attempted to block sales of the Galaxy Tab in Germany, the Netherlands, and the US – where Samsung has been ordered to stop selling their 10.1-inch device until a trial can be held.
Apple now has 21 days to appeal against today's decision.
[Via MacRumors]