Will Apple's next iPhone look like this latest mockup?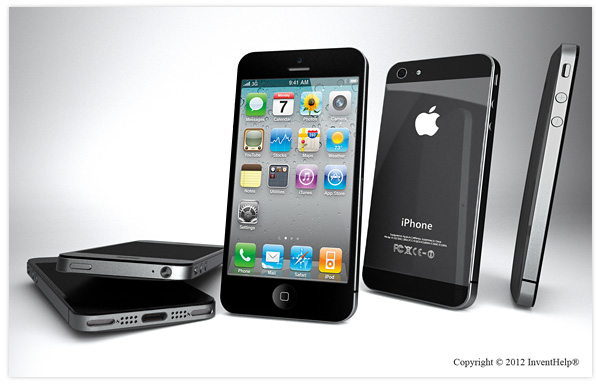 We've seen a whole host of new iPhone or "iPhone 5" mockups over the past fews months, some of which could turn out to be just like Apple's upcoming device. But I believe this mockup from InventHelp is quite possibly one of the most accurate yet.
Designed from a culmination of all the next-generation iPhone rumors we've heard so far, this mockup isn't impossibly thin, it doesn't boast unlikely features like a transparent display or a built-in projector, and it doesn't stray too far from Apple's existing designs.
Instead, this mockup – which was first spotted by iDownloadBlog – looks a lot like the iPhone 4S, but its changes are easily noticeable. It features a larger display, a centered FaceTime camera, and what appears to be a glass and aluminum rear casing – just like those leaked parts we've seen in the past.
At the bottom of the device, there are larger speakers, and a significantly smaller dock connector. Recent reports have claimed that the new iPhone will be the first iOS device to adopt a new "mini dock connector," which will feature just 19 pins as opposed to the usual 30.
There are still a few discrepancies with this mockup, including what appears to be two sets of speakers on the bottom, and a headphone jack on the top of the device. If recent rumors are accurate, that headphone jack will be making its way to the bottom of the device – similar to the iPod touch.
Aside from that, I think this mockup is pretty accurate. What do you think of it?