Twitter for iOS updated, includes revamped iPad UI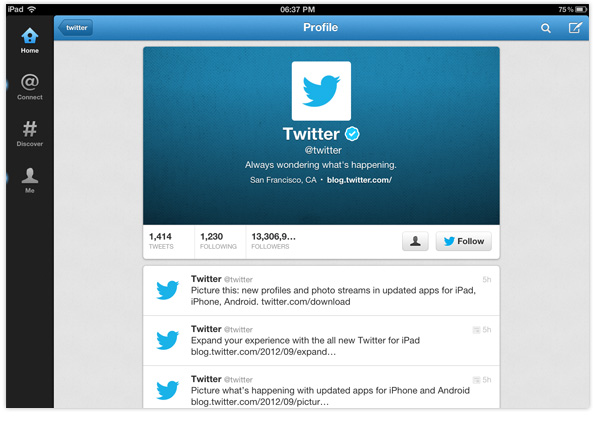 Twitter released a significant update for its universal iOS app today, introducing a number of new features and enhancements. The update, which takes the app to version 5.0, includes new profile pages, photo streams, and a revamped iPad design.
For the first time since its release in 2010, the iPad version of the app has been given a major overhaul. Not only can you now use the app in landscape orientation, it also sports the same user-interface that was introduced for the iPhone back in July.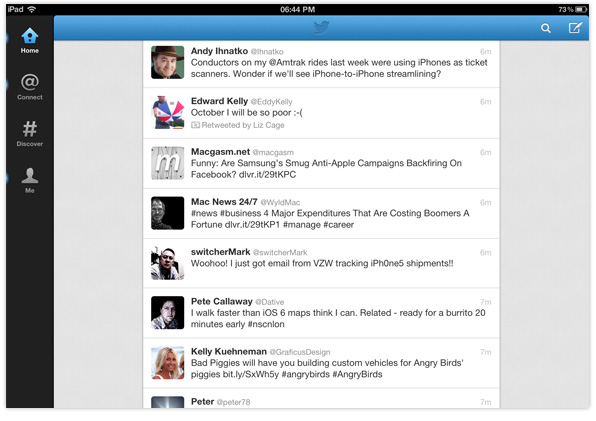 Improvements made to both the iPhone and iPad versions of the app include Facebook style profile pages with large header images, and the inclusion of photo streams on event and profile pages.
In addition, Twitter says the app has "other improvements, polish, and fixes".
Twitter 5.0 is a free download from the App Store.