Rovio's upcoming Bad Piggies gets its first gameplay trailer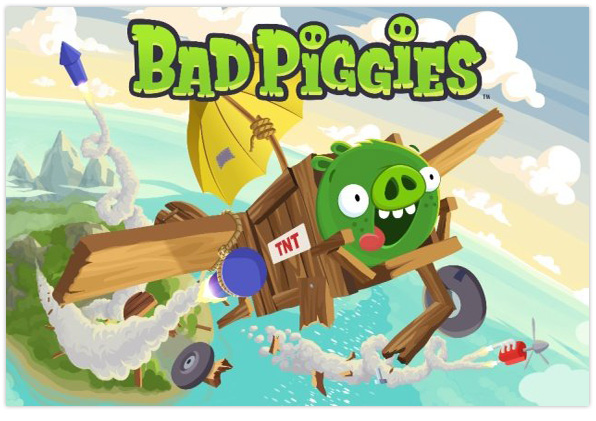 If you haven't already heard, the pigs that that made Rovio's birds so angry are getting a game of their own. Called Bad Piggies, it's coming to iOS on September 27, and Rovio just released the title's first gameplay trailer. And it looks great!
I like puzzle games; I think they're a perfect match for touch-based devices like the iPhone and the iPad. However, I don't know about you, but I am beginning to grow a little tired of the Angry Birds series. It's great, and I can see why it's become such a hit, but I do think it's time for a little break from it.
Fortunately, Rovio has something else up its sleeve. Bad Piggies is another puzzle game in which you control all kinds of vehicles and aircraft — built by you — to transport those lovable little pigs through the Angry Birds universe on their mission to steal more eggs. It appears there isn't a single catapult in the game; it's something completely new.
From the trailer, Bad Piggies looks fantastic, and I can't wait until it hits the App Store. It'll be available on iPhone, iPod touch, iPad and Mac on September 27.