Steve Wozniak loves the Windows Phone UI, but the iPhone is still his favourite smartphone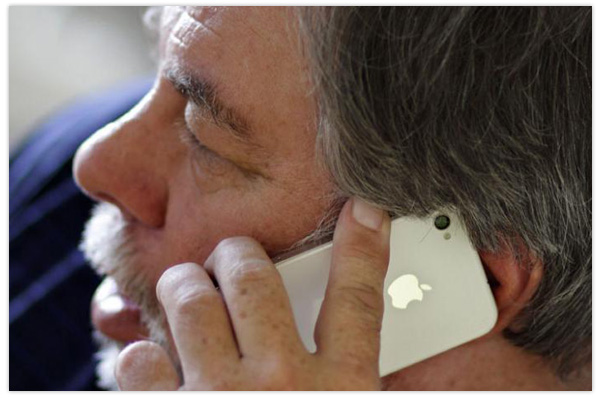 Apple co-founder Steve Wozniak loves his smartphones. He currently carries four around with him – two iPhone 4S's (Verizon and AT&T versions), a Motorola DROID RAZR Android phone, and a Nokia Lumia 900 running Windows 7.5 Mango. While the iPhone remains his favourite, he's a huge fan of the Windows Phone UI.
In a podcast interview with A New Domain, Wozniak explained that for "looks and beauty" he favours the Windows Phone over Android, and that he feels cross-platform apps look "more beautiful" on the Windows Phone than on iOS or Android:
"I'm kind of shocked on every screen, much more beautiful than the same apps on Android and iPhone. So I think that what Microsoft or Nokia did is that they went to some of the key app makers and got them to deliberately make specialised beautiful ones or they put their own themes on."
Wozniak also left a follow-up comment to the podcast, after A New Domain incorrectly concluded that his favourite smartphone was the Nokia Lumia 900:
"Wrong. iPhone is my favorite phone. I did give my opinion that the Windows 7P[sic] phone had superior visual appearance and operation cues that were also more attractive. In my opinion, it sets the mark for user interface."
If you want a taste of Windows Phone 7.5 Mango, you can try an interactive HTML5 based demo on your iPhone or iPod touch.
[Via Macworld UK]