Apple encourages OS X developers to join Developer ID program and prepare for Gatekeeper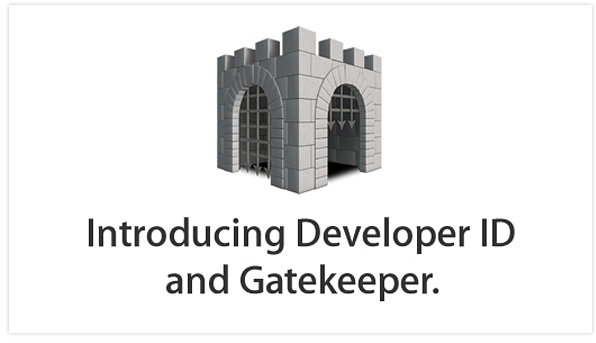 Apple's Worldwide Developers Conference is now just over one month away, and with it will come a second glimpse at the company's next major software release, OS X Mountain Lion. It's set to make its public debut this summer, and Apple is now encouraging developers to prepare their applications for one of its new features, Gatekeeper.
Gatekeeper is a security feature that hopes to protect OS X users from installing malicious software. With the feature turned on, it will prevent applications that haven't been signed with a Developer ID certificate from being installed on your machine.
Of course, in order for this feature to work well, Apple needs OS X developers to get behind it. It has now issued a second email encouraging them to sign up to the Developer ID program, which reads:
"Gatekeeper is a new feature in OS X Mountain Lion that helps protect users from downloading and installing malicious software. Signing your applications, plug-ins, and installer packages with a Developer ID certificate lets Gatekeeper verify that they are not known malware and have not been tampered with. Mac Developer Program members can sign applications with their Developer ID now to get ready for Gatekeeper."
Not only will Developer ID prevent users from installing harmful content on their machines, but it will also allow the company to revoke a developer's license and block their applications if they are found to be behaving maliciously.
Gatekeeper provides three different options to OS X users to keep them protected: The first allows applications to be downloaded from the Mac App Store only, the second allows applications to be downloaded from the Mac App Store and from identified developers, and the third allows applications to be downloaded from any source — which is how OS X has worked up until now.
When Mountain Lion makes its debut this summer, Gatekeeper will use that second option as default. That means that novice users who do not know how to deactivate the feature will only be able to install content that has been approved by Apple. While this could be viewed as a bad thing, it will prevent those users from inadvertently installing malicious content while they're online, and it will prevent infections like the recent Flashback trojan from spreading so rapidly.
Will you be using Gatekeeper on your Mac?