Try Windows Phone 7.5 (Mango) on an iPhone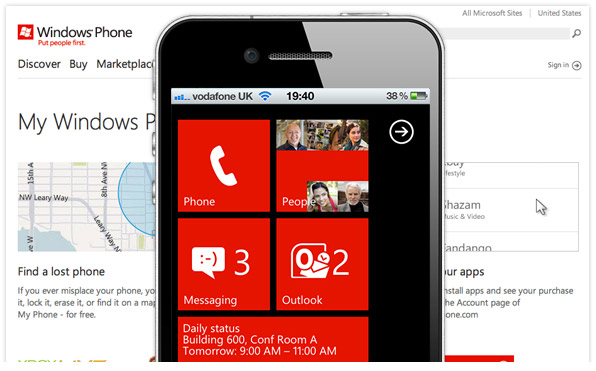 In an attempt to show iPhone and Android users exactly what they are missing out on, Microsoft have created an interactive HTML5 based demo which replicates the look & feel of the latest version of their smartphone OS – Windows Phone 7.5 (Mango).
The demo provides a taster of some of the core Windows Phone features, such as Outlook, Messaging, Pictures, Calendar and Phone. A small blue dot indicates which sections can either be tapped or swiped on, and at various points a window pops up thanking you for completing different parts of the demo.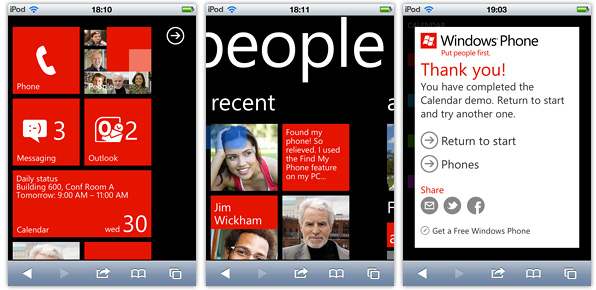 To try it out for yourself, just head over to http://aka.ms/wpdemo in your iOS or Android browser – the demo doesn't work in desktop browsers.
Although it hasn't made me any more likely to run out and buy a Windows Phone anytime soon, I have to admit it's a pretty clever idea by Microsoft.
If you gave it a try, let me know what you thought by leaving a comment below.