Sotheby's to auction rare Apple-1 computer and Atari report written by Steve Jobs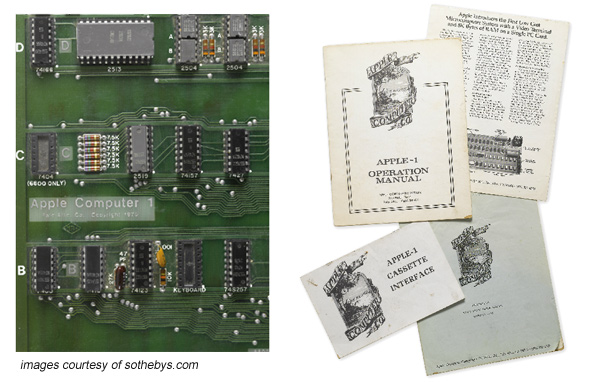 Sotheby's are to auction off a rare working Apple-1 computer and a document created by former Apple CEO Steve Jobs during his employment at Atari. Both sales are due to take place on the 10th of June at the company's New York auction house.
Built by Apple co-founder Steve Wozniak, there are believed to be around 50 Apple-1 computers in existence, and of those, only six are thought to be in working condition.
When it first went on sale in 1976, The Apple-1 retailed for $666.66 and consisted of a logic board only – buyers had to add their own case, power unit, keyboard and monitor.
Sotheby's has placed an estimate of $120,000 – $180,000 on the lot, which also includes an Apple cassette interface, operation manuals and a rare BASIC Users' manual.
Also up for auction is a four-page document created by Steve Jobs during his 1974 employment at Atari, where he was assigned the task of improving the design of games.
The report, which was put together for the game 'World Cup', features pencil-drawn circuit diagrams and is stamped with "All-One Farm Design" – a name inspired by a commune that Jobs frequented.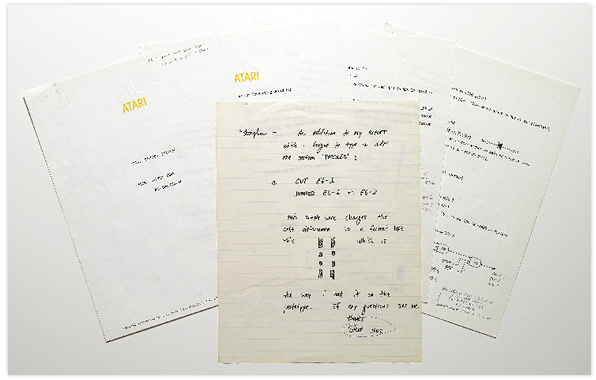 The report is expected to sell for between $10,000 and $15,000.
In December 2011, Sotheby's sold the contract that founded Apple for $1.59 million.
[Via MacWorld]