Apple releases WWDC schedule and app for atendees, confirms keynote time and date
Ahead of this year's Worldwide Developers Conference, which is now less than two weeks away, Apple has posted a schedule for attendees which confirms that the event will begin with a keynote on the 11th of June at 10:00am pacific time (6.00pm here in the UK). The company has also released an official WWDC 2012 app.
At the keynote, CEO Tim Cook and other Apple employees are expected to demo the next versions of iOS and OS X, and possibly announce updates to the company's Mac lineup. The Loop reports that invites for the presentation have been issued to the media.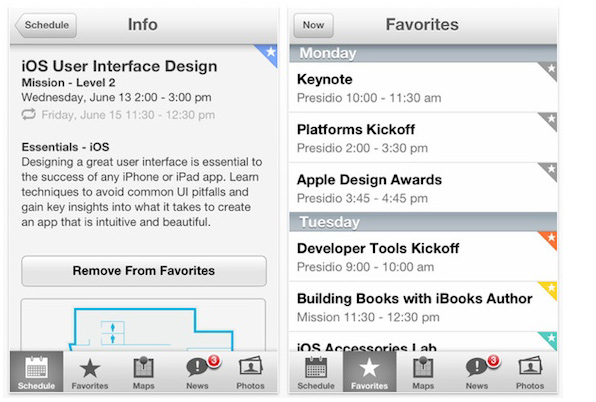 The official WWDC app, which can only be accessed by attendees, features a detailed schedule, map of the venue, photographs, and daily news.
Developers will have access to over 100 sessions and labs over the five-day conference.
[Via: MacRumors]