Other World Computing announces SSD upgrade for the MacBook Pro with Retina display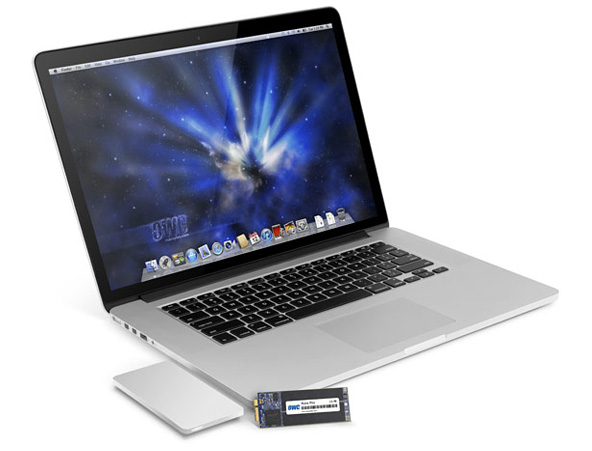 Following last month's release of aftermarket flash storage upgrades for the 2012 MacBook Air, Other World Computing have this week announced "the industry's first high-performance Solid State Drive upgrade" for the MacBook Pro with Retina display.
Priced at an expensive $579.99 (around £370), the Mercury Aura Pro offers 480GB of storage, which is a significant improvement over the default 256GB included with the entry-level version of Apple's latest notebook.
When it launched, the Retina MacBook Pro base model was only available with a 256GB SSD – upgrading wasn't an option. That all changed earlier this month however, with Apple introducing 512GB and 768GB versions as configurable options.
Compared to Apple's 512GB upgrade, which costs $500, OWC's 480GB solution doesn't seem that attractive, though it should be pointed out that for $579.99 you also get to keep the 256GB module which comes with the notebook as standard. In addition, Apple's upgrade is only available at the point of ordering the machine.
Customers who order a Mercury Aura Pro directly from OWC before the end of September will also recieve a free Envoy Pro USB 3.0 bus-powered portable enclosure (worth $59.95), which allows the MacBook Pro's original 256GB SSD to be used as an external drive.
[Via: MacRumors]