Apple in set-top-box talks with US cable providers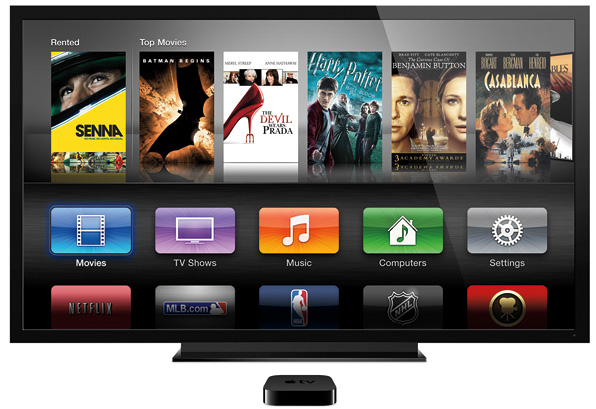 According to a report by The Wall Street Journal, Apple is in negotiations with some of the largest cable companies in the US about allowing consumers to watch live television and other content on a set-top-box device.
Apple Inc. is in talks with some of the biggest U.S. cable operators about letting consumers use an Apple device as a set-top box for live television and other content, according to people familiar with the matter.

The talks represent Apple's most ambitious crack at infiltrating the living room after years of trying.
The Journal speculates that the device could cost hundreds of dollars, but notes that it isn't clear whether it will be a next-generation version of the company's current Apple TV, or a more complex product.
Whatever form the device takes, the technology used could eventually be integrated into a standalone television set.
So far, The Journal doesn't believe Apple has managed to strike a deal with any of the cable providers. One of the hurdles is thought to be the reluctance of the operators to allow Apple to get a foothold in the television market.
Previous rumours had suggested that Apple was planning to a launch a streaming TV service, with the content licensed directly from media providers – which would have essentially made the Cupertino company competitors to the cable operators.