Other World Computing now offers SSD upgrades for latest 2012 MacBook Air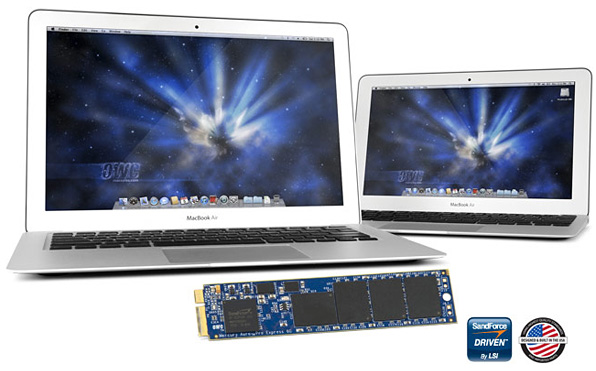 It's not easy (or cheap) to upgrade the solid-state storage in your MacBook Air, but it is possible thanks to Other World Computing. The company is now offering aftermarket flash drives for Apple's latest lineup of ultraportables – released just last month, allowing you to expand your storage by up to 480GB.
The latest MacBook Air employs a new SSD connector, and so OWC's older MacBook Air drives aren't compatible with it. But the company has now released a new lineup of drives that are. Dubbed the Mercury Pro Aura Express, they range in size from 120GB, all the way up to 480GB, and boast 500MB/s speeds.
The full lineup is as follows:
120GB — $167.99 (£107)
180GB — $224.99 (£144)
240GB — $319.99 (£204)
480GB — $644.99 (£412)
Despite what you may think, it is actually cheaper to upgrade your storage with Apple when you buy your machine, and this means you don't need to worry about fitting the drive yourself. But if for any reason you can't do that and you're looking to add storage later, OWC's solutions will help you do that.
And what's more, all of OWC's drives come with the tools required to perform the upgrade yourself, including a Torx T-5 screwdriver, and a Pentalobe compatible driver.