OS X Lion free with Macs purchased from now until launch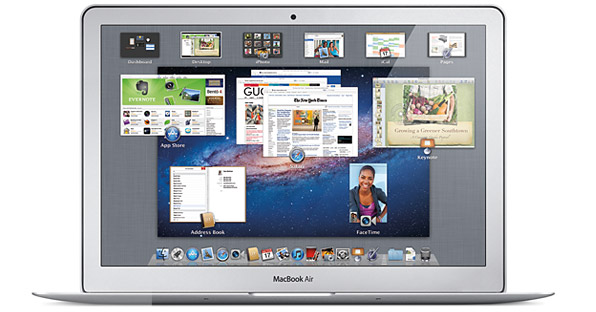 While iCloud and iOS 5 were the main talking points at this year's WWDC, there were some juicy new details regarding Apple's upcoming Mac OS X Lion operating system, too. Most importantly was the announcement of its release date.
Lion will grace the Mac App Store in July, but you shouldn't let the month-long wait deter you from buying that new Mac now. Apple issued a press release yesterday to reassure those looking to buy a Mac that they will get the latest operating system for free when it launches, thanks to the new Lion "Up-To-Date" program:
"The Mac OS X Lion Up-To-Date upgrade is available at no additional charge via the Mac App Store to all customers who purchased a qualifying new Mac system from Apple or an Apple Authorized Reseller on or after June 6, 2011. Users must request their Up-To-Date upgrade within 30 days of purchase of their Mac computer. Customers who purchase a qualifying Mac between June 6, 2011 and the date when Lion is available in the Mac App Store will have 30 days from Lions official release date to make a request."
This is the first time Apple has offered OS upgrades on recently purchased Macs for free. A discount was offered with the release of Snow Leopard users that allowed those eligible to get the installation DVD for around £9, however, Apple has now waved goodbye to the DVD.
Lion is the first Mac operating system that will be available exclusively as a digital download through the Mac App Store. Without the cost of all those manufacturing and shipping all those DVDs, Apple can now issue Lion upgrades without any cost to the user.
It's unclear at present how eligible users will request their upgrades, however, with previous releases users have been required to complete a form on Apple's website.
[via MacStories]