Despite what Steve says, future Macs could be touchscreen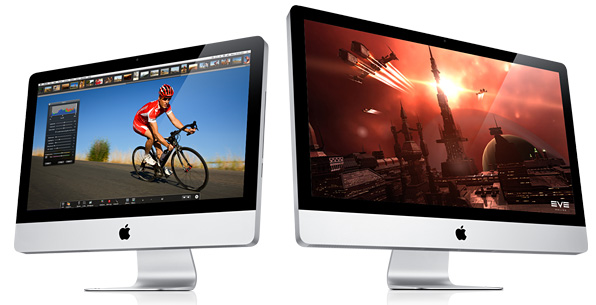 At the event which unveiled the MacBook Air last October, Apple CEO Steve Jobs declared touchscreen notebooks to be "ergonomically terrible," revealing that the company has done "tons of user testing" on touchscreen computers and concluded that "it doesn't work."
He said that touch services should be horizontal – like those on the iPad, Magic Mouse and Magic Trackpad – not vertical.
With that said, it comes as a surprise today that Patently Apple has discovered a patent, owned by the Cupertino company, illustrating the manipulation of the Mac OS X operating system through touchscreen input:
"Apple has been granted a patent for a touch display system that clearly illustrates that it's to cover both an iMac Touch (desktop) and tablets."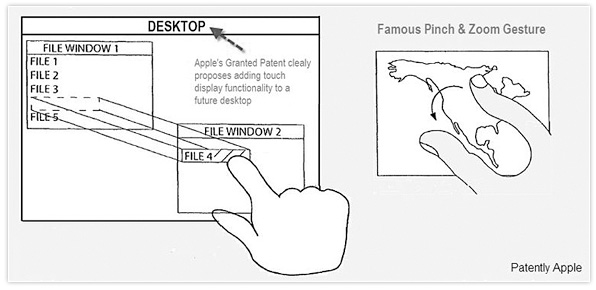 Now, it's feasible that Apple patented their own ideas simply so that they couldn't be used elsewhere, and that we'll never have touch displays in our iMacs and MacBooks… however, I don't think it's an entirely wasted patent. As computers get smaller, thinner and lighter, it's possible a future Mac could sport an iPad-like design with a full-scale operating system.
Entitled "Gestures for controlling, manipulating, and editing of media files using touch sensitive devices," the patent was originally filed back in 2007, and was later followed up by an "iMac Touch" patent last summer. Considering Apple believes touchscreen PCs just don't work, it seems to be doing a lot of research and development into the technology.
The upcoming Lion operating system relies on touch gestures more than any previous Mac operating system. Apple made it clear that they have taken the things they've learned from iOS devices and brought them "back to the Mac." That includes multitouch gestures for everything from switching between desktops, to swiping between open applications, and even launching features like Mission Control and Expose. While Lion may not be completely suited to powering a touchscreen computer, the Mac operating system is undoubtedly getting closer.
Windows 8, which will be Lion's biggest rival and the successor to Windows 7, was recently previewed by Microsoft – unveiling its new touch-centric interface, similar to that found on its Windows Phone 7 smartphones. While Apple has never been a company that simply follows the crowd, it will want to ensure it competes with its biggest rival.