NYT report claims Apple is 'experimenting' with a curved glass smartwatch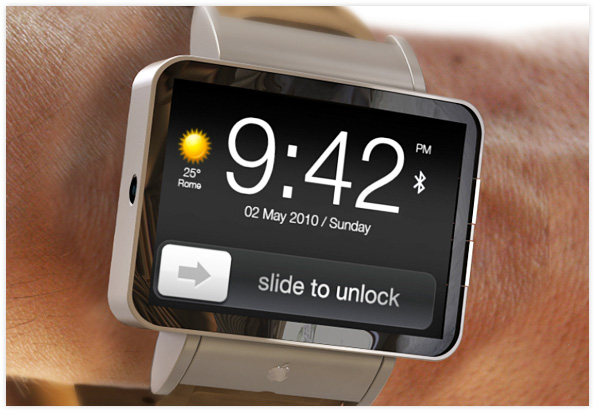 According to a report by Nick Bilton for The New York Times, an Apple smartwatch may soon become a reality. In the report, which cites "people familiar with the company's explorations", Bilton says Apple is experimenting with wristwatch-like devices featuring curved glass designs that would run iOS.
In its headquarters in Cupertino, Calif., Apple is experimenting with wristwatch-like devices made of curved glass, according to people familiar with the company's explorations, who spoke on the condition that they not be named because they are not allowed to publicly discuss unreleased products. Such a watch would operate on Apple's iOS platform, two people said, and stand apart from competitors based on the company's understanding of how such glass can curve around the human body.
Bilton notes that the technology needed to produce curved glass designs is already available. Last year, Corning – the company who make Gorilla Glass for the iPhone and other devices – announced a new product called Willow Glass, which has the potential to allow displays to be wrapped around structures.
Based on the recent interest in products such as the Kickstarter-funded Pebble, and the number of people who purchased wrist straps for their sixth-generation iPod nano, there certainly seems to a market for an Apple smartwatch.
So what features would an Apple smartwatch include? While it seems likely that it would be able to display incoming notifications from an iPhone via Bluetooth (like the Pebble), other possible features could include Siri integration, the ability to make mobile payments, and fitness capabilities.
Notably, Apple CEO Tim Cook is currently a board member of the US sports apparel and fitness accessory maker Nike, and has been seen wearing the company's FuelBand – a device used for tracking running and other activities.
Adding weight to the report from The New York Times, The Wall Street Journal also claims that Apple is "experimenting with designs for a watch-like device that would perform some functions of a smartphone".
Would you like to see Apple launch a smartwatch, and if so, what features do you think it should include?
[Image credit: ADR Studio]