Pebble smartwatch to start shipping January 23rd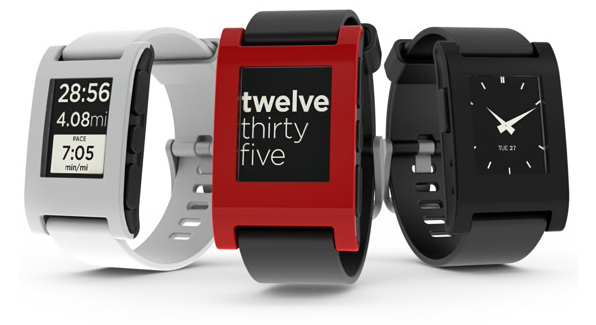 At the 2013 International Consumer Electronic Show in Las Vegas today, the company behind the Kickstarter-funded Pebble smartwatch announced that the device has now entered mass production, and will start shipping on the 23rd of January.
Launched on Kickstarter back in April, the Pebble became the most funded project on the site receiving over $10 million in pledges, and selling all 85,000 units.
CEO Eric Migicovsky revealed that it will take the company six to eight weeks to dispatch those initial orders – at a rate of around 15,000 per week.
In case it has evaded your radar, the Pebble connects to your iPhone via low-energy Bluetooth, and alerts you to incoming calls, emails and messages with a silent vibration. Notifications can be dismissed with a shake of your wrist.
It boasts an e-paper display (black or white) which can be customised with downloadable watch faces, and will be supported by a library of apps for runners, golfers, cyclists and more.
The Pebble comes in three colours: artic white, jet black, and cherry red, and is priced at £110 ($150). Head on over to the company's website to pre-order one.
Will you be getting a Pebble?