New 21-inch iMac to go on sale this Friday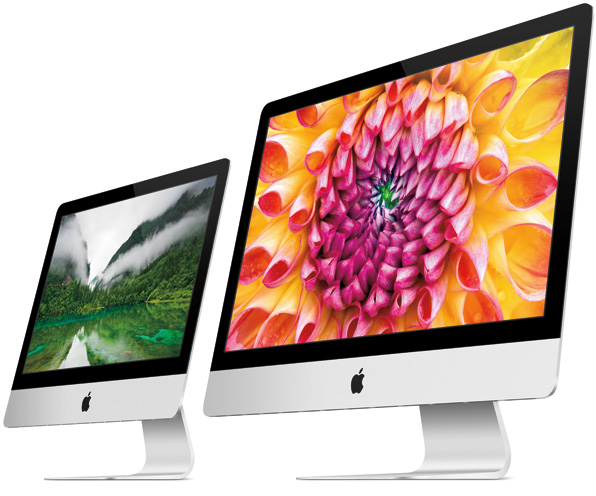 When Apple unveiled the new iMac at last month's media event in San Jose, it promised that the 21-inch model would be available in November. With just a few days to go until the end of the month, the Cupertino company has today announced the new machine will go on sale this Friday, the 30th of November.
In addition, the company has confirmed that the 27-inch model will be available to order in December as expected, though it hasn't provided a more specific date.
Previous reports had suggested that neither the 21-inch or the 27-inch iMacs would be shipping before the end of the year. It was thought that new manufacturing processes were stalling production and causing severe supply constraints.
However, Apple CEO Tim Cook Apple has always acknowledged that the new iMacs would suffer supply constraints – he spoke about the subject during the company's last earnings call:
"In terms of general shortages on the iMac, we'll be constrained for the full quarter in a significant way, part of that is that we're beginning shipping the 21.5-inch iMac in November and the 27-inch in December. And so there will be a short amount of time during the quarter to manufacture and ramp those and I expect the demand to be robust. So we will have a significant shortage there."
Starting at £1,099.00 ($1,299.00), the new iMac boasts an 80% thinner design than its predecessor, a revamped display that reduces glare by 75%, and the latest Intel Ivy Bridge quad-core processors. It can also be configured with a new storage option called Fusion Drive which combines solid-state storage with a traditional hard drive.
Will you be ordering one?