Modbook Pro receives pre-release upgrades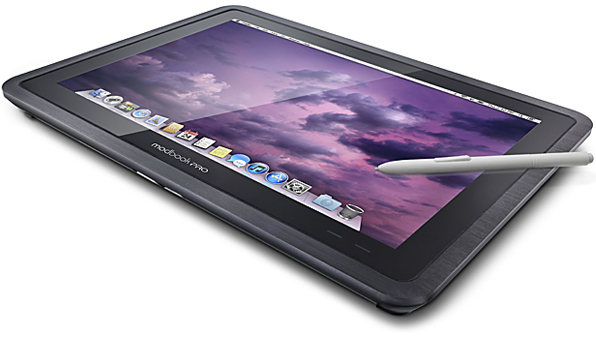 Ahead of its release later this month, Modbook Inc has announced some much-welcomed spec upgrades to its Modbook Pro tablet. The device, which combines the internals of a 13-inch MacBook Pro with a Wacom pen tablet digitizer, will now ship with increased storage capacity, more RAM, and improved pen sensitivity.
Last month it was announced that the Modbook Pro would ship with SSD as standard, and now the storage capacity of the base configuration model has been increased from 64GB to 120GB. In addition, the entry-level Modbook Pro will now ship with 8GB of RAM rather than the previously advertised 4GB.
Finally, and perhaps most importantly for its intended target market of creative users, ModBook Inc has doubled the pen pressure levels of the device from 512 to 10024, which is apparently four times the industry standard for pen-based tablets.
Despite the boosted specs, the price of the Modbook Pro remains unchanged at $3,499 (approx. £2,165). Currently, only US customers can order the device – information regarding availability outside the US will be provided at a later date.