WSJ: Apple ordering screens 'at least 4 inches' for the next-generation iPhone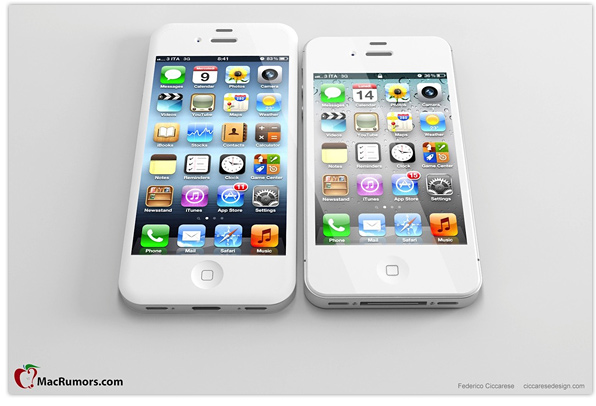 Sources for The Wall Street Journal claim Apple has ordered displays measuring "at least 4 inches diagonally" for the next-generation iPhone – an increase of half an inch compared to the current models. Manufacturers lined up to provide the screens, include Sharp, LG, and Japan Display – a new display business set up by Sony, Hitachi, and Toshiba.
WSJ reports:
Apple Inc., which is expected to launch its next-generation iPhone later this year, has ordered screens from its Asian suppliers that are bigger than the ones used in iPhones since they debuted in 2007, people familiar with the situation said.

Production is set to begin next month for the screens, which measure at least 4 inches diagonally compared with 3.5 inches on the iPhone 4S, the latest phone from Apple, the people said.
While smartphones from the likes of Samsung, HTC and Nokia have all sported 4-inch and bigger displays, Apple have stuck with 3.5-inch panels since the launch of the original iPhone back in 2007. Despite the iPhone 4S being hugely popular, many people expected it would be the first iPhone to feature a larger screen prior to its unveiling last October.
Having tried devices such as Samsung's Galaxy S2, which has a 4.3-inch screen, I would definitely like to see Apple increase the size of the iPhone's display. Courtesy of MacRumors and Ciccarese Design, you can get an idea of how a bigger iPhone might look compared to a current model in the image above.
Do you want Apple to release an iPhone with a bigger display? Let us know your thoughts by leaving a comment below.