How to use multitasking gestures on the iPad 1 & 2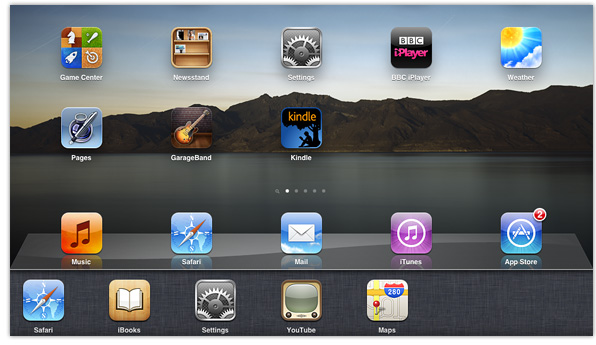 If you're an iPad 2 owner you might already be familiar with multitasking gestures – one of the 200+ new features introduced with iOS 5, they allow you to quickly access the multitasking bar, move between apps and return to the home screen without having to click on the home button. With the release of iOS 5.0.1 last Thursday, you can now also use multitasking gestures on the iPad 1.
So, providing you are running at least iOS 5 on the iPad 2, or iOS 5.0.1 on the iPad 1, here's how to enable them. Launch the Settings app and select the 'General' tab, then scroll down to where it says 'Multitasking Gestures' and swipe the little switch to 'ON'.

Now you should be able to:
Pinch with 4/5 fingers together inside any app to return to the home screen
Swipe upwards with 4/5 fingers to access the multitasking bar from anywhere
Swipe left or right with 4/5 fingers inside an app to move between other open apps
Admittedly, swiping upwards might not feel very user-intuitive – especially when the iPad is vertical (at least not to me), but I find the other two gestures really handy. There's also the added bonus that you will be less likely to wear the home button out!
If you found this post useful please share it via one of the buttons below.