Apple launch iTunes Match in US with the release of iTunes 10.5.1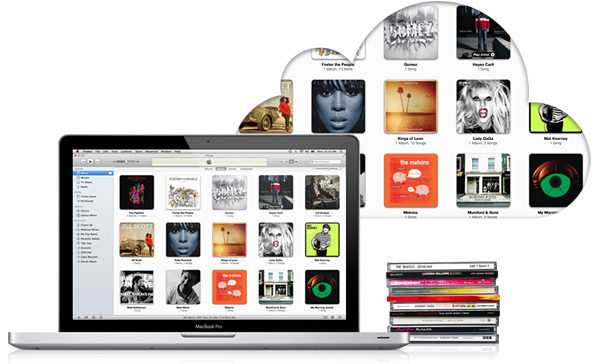 Apple have today launched iTunes Match for users in the United States. The service, which can be accessed by downloading iTunes 10.5.1 (released today), allows subscribers to store all of their music in iCloud – including songs ripped from CDs or downloaded from the likes of Amazon.
From Apple's iTunes page:
"With iTunes Match, even songs you've imported from CDs can be stored in iCloud. And you can play them on any iPhone, iPad, iPod touch, Mac, or PC — whenever you want and wherever you are, without syncing. iTunes Match is just $24.99 a year."

"Here's how it works: iTunes determines which songs in your collection are available in the iTunes Store. Any music with a match is automatically added to iCloud for you to listen to anytime, on any device. Since there are more than 20 million songs in the iTunes Store, chances are, your music is already in iCloud. And for the few songs that aren't, iTunes has to upload only what it can't match."
Apple had originally announced that iTunes Match would be available by the end of October, so today's launch is a little later than expected. And despite being made public, the service retains a Beta label.
Although iTunes 10.5.1 can be downloaded in all countries, Apple have not provided launch dates for the iTunes Match service outside of the US yet.
[Via MacStories]