How Kenny the Clown wound up with Steve Jobs' iPad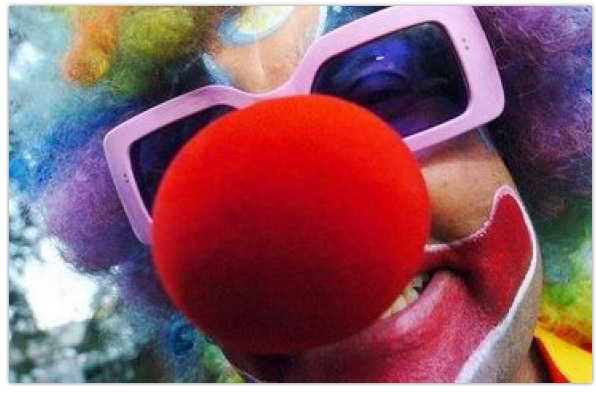 Following the much publicised burglary on the Palo Alto, California, family home of Steve Jobs, the San Jose Mercury News reports that one of the stolen items, an iPad 2, unwittingly ended up in the hands of a professional clown.
47-year-old Kenneth Kahn, who performs in the Bay area of California as Kenny the Clown (pictured above), was gifted the iPad by his friend Kariem McFarlin – who has admitted to carrying out the burglary on the 17th of July.
Kahn told the Mercury News that he had no idea that the iPad had been stolen from the Jobs home.
"It would be like getting a football from Joe Montana that was stolen out of his house," said the 47-year-old professional clown, whose real name is Kenneth Kahn. "It's bizarre; it's really bizarre."
During the 3-4 days that the iPad was in Kahn's possession he used it during his clown routine, playing the Pink Panther theme tune and Michael Jackson songs to children and tourists.
Other items taken from the property included: an iMac, a Mac mini, three iPods, two iPhones, an Apple TV, Tiffany & Co. jewellery, and Steve Jobs' wallet containing his driving license, and the one-dollar annual salary he earned as CEO of Apple.
Apparently, McFarlin was unaware of the significance of the home, which was undergoing renovations at the time, until he spotted a letter addressed to the Apple co-founder.
Most of the stolen goods have been returned to the Jobs family.