Craig Federighi & Dan Riccio join Apple's executive team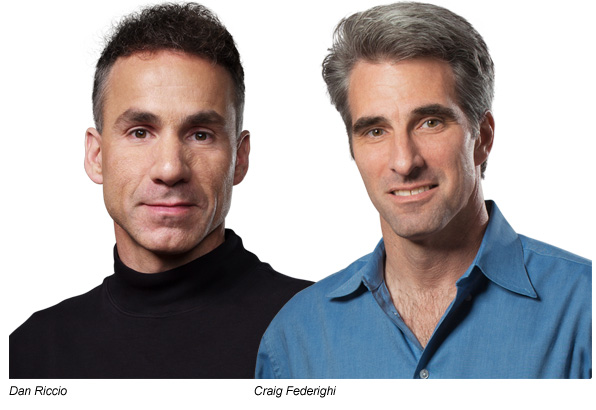 Apple has announced that vice president of Mac Software Engineering Craig Federighi, and vice president of Hardware Engineering Dan Riccio, have both been promoted to the company's executive management team as senior vice presidents.
As senior vice president of Mac Software Engineering, Federighi will continue to be responsible for the development of Mac OS® X and Apple's common operating system engineering teams. Federighi worked at NeXT, followed by Apple, and then spent a decade at Ariba where he held several roles including vice president of Internet Services and chief technology officer. He returned to Apple in 2009 to lead Mac OS X engineering. Federighi holds a Master of Science degree in Computer Science and a Bachelor of Science in Electrical Engineering and Computer Science from the University of California, Berkeley.

Riccio, as senior vice president of Hardware Engineering, will lead the Mac®, iPhone®, iPad® and iPod® engineering teams. He has been instrumental in all of Apple's iPad products since the first generation iPad. Riccio joined Apple in 1998 as vice president of Product Design and has been a key contributor to most of Apple's hardware over his career. Dan earned a bachelor's degree in Mechanical Engineering from the University of Massachusetts Amherst in 1986.
In addition, Senior Vice President of Hardware Engineering Bob Mansfield, whose retirement was announced in June, will now be staying on at Apple to work on future products.
Profiles for Federighi and Riccio have already been added to the leadership page of Apple's website.