Apple's back to school promo to offer $100 iTunes gift card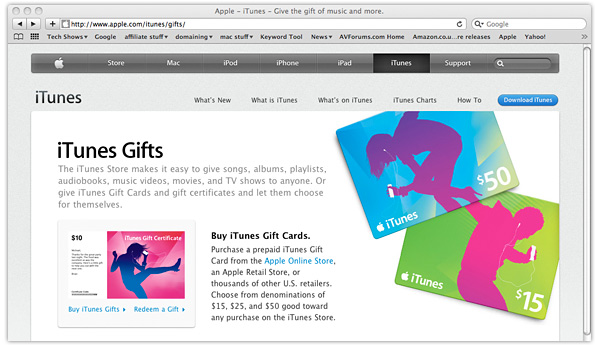 As reported on Sunday, Apple's 2011 back to school promotion looks set to start tomorrow, but rather than offering a free iPod touch with every new Mac (as we expected) it now looks like Apple will instead include a $100 iTunes gift card.
This latest rumour, which comes from 9to5Mac also casts a little doubt on a September refresh for the iPod line – in previous years the back to school promotion has helped Apple to clear out their current generation stock, in readiness for the release of brand new models.
With the base model iPod Touch costing $229.00 it's safe to assume that some people will be disappointed to be getting a $100 gift card instead – but that's still a decent amount to spend on apps, music and films. There will of course still be a discount off the price of a new Mac.
It's also worth noting that the gift card could be used to buy some software for the new Mac via the Mac App Store – in previous years that wouldn't have been possible.
If it does turn out to be true, will the lack of a free iPod touch put you off buying a new Mac for college?