Apple unveils 7.9-inch iPad mini, just 7.2mm thick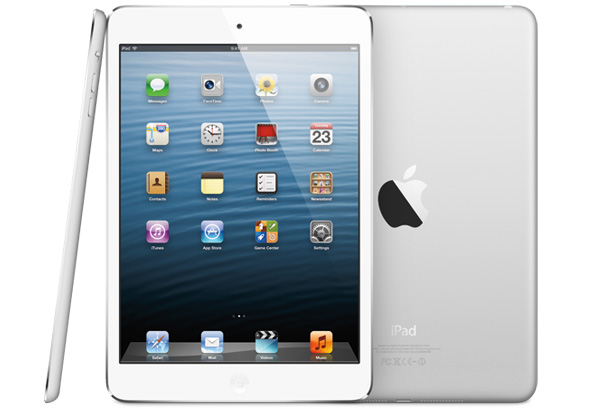 After unveiling a new 13-inch MacBook Pro with Retina display, a slimmer iMac, updated Mac minis, and a 4th gen iPad, Apple unveiled the iPad mini at its special event in San Jose today. Featuring a 7.9-inch display, the iPad mini measures just 7.2mm thick, and weighs just 0.68 pounds.
That's as thin as a pencil, and as light as a pad of paper, according to Apple. This makes the iPad mini 20% lighter than the 9.7-inch iPad, and 53% lighter.
Its display boasts a 1024×768 resolution – the same as the iPad 2 – which means it's compatible with all existing iPad apps; developers don't need to do any extra work for the iPad mini.
Apple was also keen to note that its aspect ratio was better than that of 7-inch Android devices like the Nexus 7, which sport widescreen displays that aren't great for certain tasks – such as browsing the web – in landscape mode.
The iPad mini features a dual-core A5 processor, which is powered by a 10-hour battery – just like the 9.7-inch iPad. It has a 5-megapixel rear-facing camera capable of 1080p video recording, and a front-facing FaceTime HD camera.
It also features LTE connectivity, 802.11n Wi-Fi, and Apple's new Lightning connector. It's available in white & silver, and black & slate just like the iPhone 5. And like its bigger brother, the iPad mini also its own Smart Cover lineup.
iPad mini starts with 16GB of storage for £269 ($329) if you choose the Wi-Fi only model. If you want 3G, it's £369 ($459) with 16GB of storage. The device is also available with 32 and 64GB of storage.
Pre-orders begin this Friday, and yes, it's coming to the U.K. on launch day!