Apple announces new fourth-gen iPad with A6X processor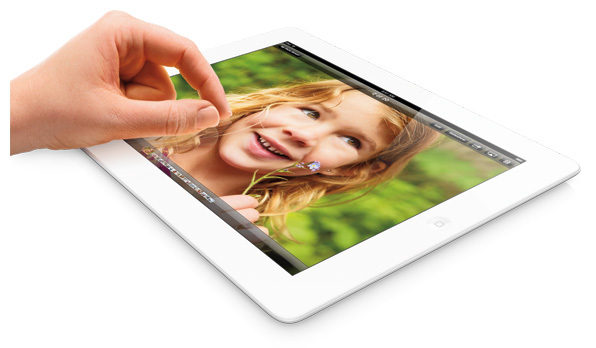 When Tim Cook took to the stage for Apple's special event in San Jose today, we expected him to announce the new iPad mini, and we had a good feeling he'd announce new Macs. But what we weren't expecting was a new, fourth-generation iPad with an A6X processor.
The fourth-generation iPad looks just like the second- and third-generation iPads on the outside, but on the inside it's got lots of new features.
In addition to a new A6X processor, which offers double the performance of the A5X and quad-core graphics, the device features Apple's new Lightning connector, and 2x faster Wi-Fi.
It also has a FaceTime HD camera at the front, capable of shooting 720p video, and the same 5-megapixel iSight camera at the back. It maintains its stunning Retina display, and the same 10-hour battery life we've come to expect from the iPad.
Arguably its best feature, however, is its price tag: the fourth-generation iPad costs exactly the same as the third-generation – so the entry-level version with 16GB of storage is £399 ($499).
You can pre-order yours starting this Friday.