Apple unveils an all-new iMac with 80% thinner form factor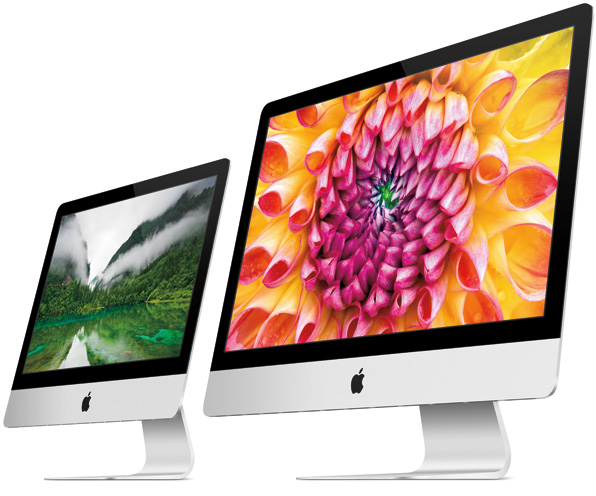 At its special event in San Jose today, Apple announced an all-new iMac with a stunning redesign that's a whopping 80% thinner than its predecessor. It boasts an edge-to-edge glass display that's 45% thinner than the previous iMac display, with 75% less reflection.
Like its predecessor, the iMac is available with a 21.5- or 27-inch display. Both machines come with Intel Core i5 or Core i7 Ivy Bridge processors, and up to 32GB of RAM. They also boast a FaceTime HD camera with 720p video recording, and better stereo sound.
Unlike its predecessor, the new model doesn't have an optical drive – which has obviously helped with regards to reducing its thickness.
The internal storage in the new iMac goes all the way up to 3TB, and with Apple's exciting new Fusion Drive, you can choose to have a solid-state drive and a traditional hard disk drive fused into a single drive. It provides you with almost all the performance of a standalone flash drive, but with the high storage capacities of a traditional HDD, and it uses 50% less power when idle.
The new iMac is 8 pounds lighter than the older model, and it starts at £1,099.00 ($1,299.00). The base model 21.5-inch comes with a quad-core Core i5 processor with 8GB of RAM, a 1TB HDD, and GeForce GT 640 graphics. It begins shipping in November.
The base model 27-inch iMac starts at £1,499.00 ($1,799.00), and offers a quad-core Core i5 processor with 8GB of RAM, a GT 650M graphics card, and a 1TB HDD. It begins shipping a month later in December.