Apple sends out MobileMe discontinuation reminders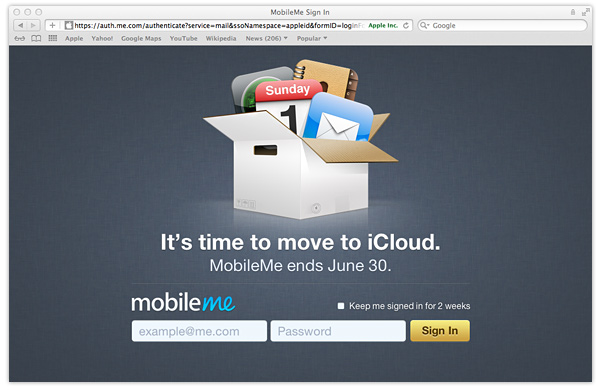 With Apple set to turn MobileMe off at the end of this month, subscribers to the service have recieved emails reminding them of the shutdown date. The company appears to have sent out a couple of different messages, one urging customers to move over to iCloud to keep their email working, while the other reminds users to download Gallery photos & iDisk files, and to move iWeb websites.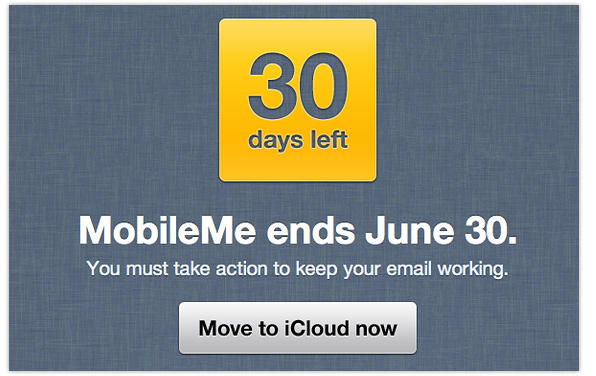 MobileMe users yet to switch over to iCloud have received this message.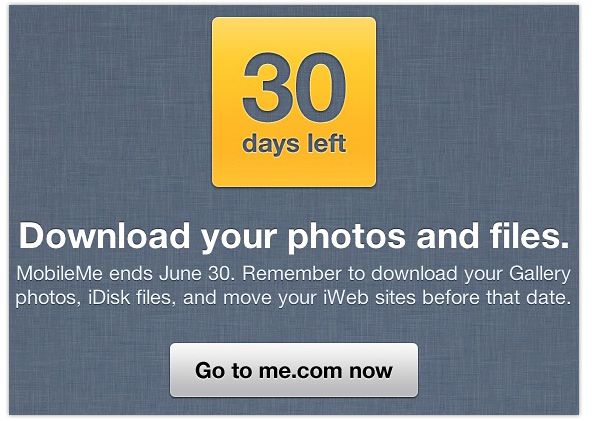 MobileMe customers already using iCloud have received this message.
To access all of iCloud's features, users need to be running OS X Lion. MobileMe customers running older versions of OS X such as Tiger or Leopard have until the 15th of June to grab a free DVD copy of OS X Snow Leopard, which can then be upgraded to OS X Lion via the Mac App Store for £20.99 ($29.99).
[Via: MacRumors]