Apple releases three new Mac TV adverts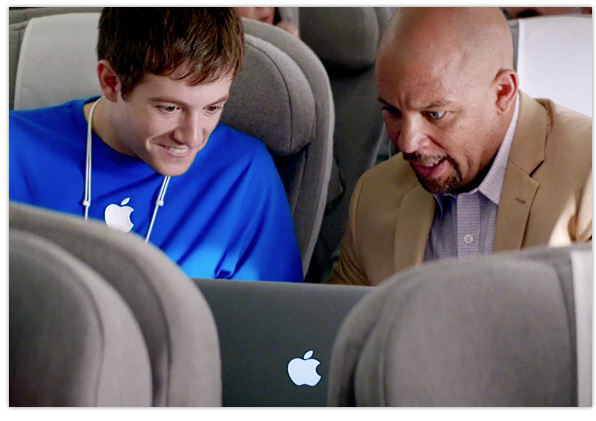 Apple has released three new TV adverts for the Mac which showcase the one-to-one customer support provided by the company's retail store geniuses, and the software that comes as standard with its notebooks and desktops.
The first advert, which is titled "May Day", takes place on a plane. An Apple Genius is called upon by cabin crew to help a fellow passenger produce an anniversary video in iMovie, before the plane lands in 27 minutes time.
In the second advert, which is titled "Labor Day", the same Apple Genius is woken at 4.00am by a soon-to-be father. The genius explains how iPhoto can be used to create both photo cards announcing the imminent birth, along with coffee table photo books for the baby's grandparents.
In the third advert, titled "Basically", the Apple Genius is approached by a man who has just bought a computer that "basically looks like a Mac". The genius politely explains to the man that his new computer is nothing like a Mac because it doesn't come with great apps like iPhoto, iMovie and GarageBand.
While these adverts are very different to Apple's last Mac commercial for the MacBook Pro with Retina display, I quite like their light-hearted tone. Showcasing the company's customer support also feels like a smart move.
What do you think of the ads?