Apple releases OS X Mountain Lion 10.8.1 update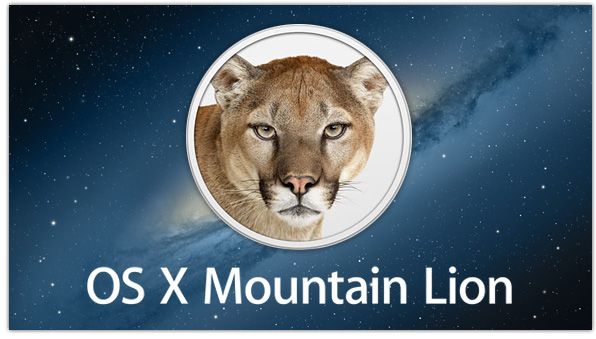 After several weeks of beta testing with registered developers, Apple has now released its OS X 10.8.1 update for Mountain Lion users, with "general operating system fixes that improve the stability and compatibility of your Mac." Unfortunately, there's no mention of a fix for the battery issue plaguing MacBooks.
As is always the case with new operating systems, users run into all kinds of minor bugs and issues after upgrading. Thankfully, Apple is relatively quick at patching them, which is why Mountain Lion receives its first software update within a month of its release.
You can download it via the Mac App Store if you're already running Mountain Lion. Apple's release notes detail all of the update's fixes:
Resolve an issue that may cause Migration Assistant to unexpectedly quit
Improve compatibility when connecting to a Microsoft Exchange server in Mail
Address an issue playing audio through a Thunderbolt display
Resolve an issue that prevents iMessages from being sent
Resolve an issue when connecting to SMB servers with long names
Address an issue that may cause the system to become unresponsive when using Pinyin input
Unfortunately, there's one thing notably missing from the update: a fix for the battery issue plaguing Apple's notebooks. Users have reported that their battery life has taken a significant hit since upgrading to Mountain Lion, and Apple has reportedly been trying to get to the bottom of it the issue.
However, according to these release notes, we may have to wait until 10.8.2 is released to get that fix.
Having said that, developers have claimed that the 10.8.1 betas Apple released did improve battery life by up to four hours on some MacBooks. So it could be that the issue is fixed, and that the Cupertino company just chose not to mention it.