Apple to hold seperate events for the next-generation iPhone and iPad mini?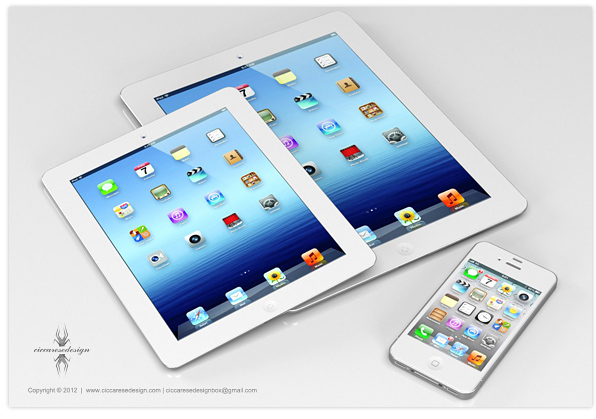 While previous reports have claimed that Apple will announce its next-generation iPhone and a smaller 7-inch iPad at a special media event on the 12th of September, John Gruber of Daring Fireball makes a pretty good case for the Cupertino company holding separate events for the devices.
Gruber believes that rather than having two key products "share the spotlight", the September event will focus on Apple's most important product – the iPhone, with the iPad mini unveiled in October.
I'm thinking it makes more sense for Apple to hold two events. First, an iPhone event, focused solely on the new iPhone and iOS 6. Then, the iPhone ships nine days later, and there's another wave of iPhone-focused attention as the reviews come out. Then, in the first or second week of October, Apple holds its traditional "music event", exactly along the lines of the events at which they've been debuting new iPods for the last decade.
Gruber speculates that the smaller iPad could make its debut alongside a new iPod touch, updates to the other iPods, and even a rewritten iTunes.
Notably, the theory has been backed by The Loop's Jim Darlymple, who has somewhat of a reputation for short but highly accurate responses:
Oh that Gruber is a smart fellow.
The 12th of September date was first announced by Rene Ritchie of iMore, and then later backed by a number of other reputable sites including AllThingsD.
Only when the invites start landing will we have official confirmation that an event is actually taking place. Typically, Apple only sends invites out a week before an event.
[Image courtesy of: CiccareseDesign]