Counter Strike: Global Offensive comes to the Mac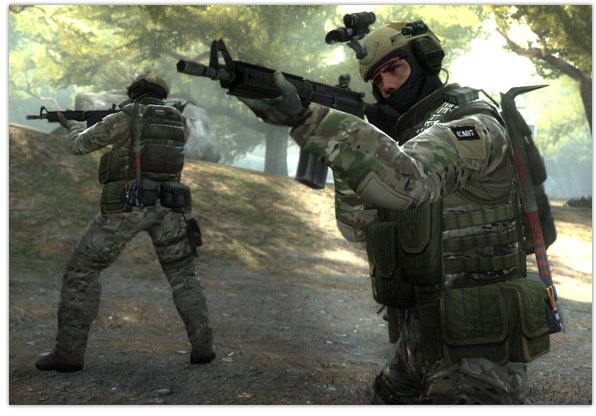 The latest installment in the Counter Strike series, one of the most popular PC shooters of all time with more than 27 million units sold, has arrived on the Mac. Counter Strike: Global Offensive comes almost 12 years after Valve released the original, and it features an arsenal of over 45 weapons, stacks of maps, new game modes, new visuals, and more.
Counter Strike is by far one of my favorite PC games, and I spent hours playing it as a kid; it's the title that first got me hooked on first-person shooters. It hasn't changed a great deal in 12 years, but in my opinion, that's a good thing. The gameplay remains largely the same, but the changes and improvements Valve has made make Global Offensive a must for any FPS fan.
Counter-Strike: Global Offensive (CS: GO) will expand upon the team-based action gameplay that it pioneered when it was launched 12 years ago.

CS: GO features new maps, characters, and weapons and delivers updated versions of the classic CS content (de_dust, etc.). In addition, CS: GO will introduce new gameplay modes, matchmaking, leader boards, and more.
You can grab it on your Mac via Steam, which is a free download if you don't already have it installed. Priced at £11.99 ($14.99), it requires Mac OS X 10.6.6 or higher, an Intel Core Duo processor (2GHz or better), 2GB of RAM, and at least 7.6GB of disk space.
If you prefer to do your gaming on a HDTV, you can also pick up CS: GO on Xbox 360 and PlayStation 3 via the Xbox Live Marketplace and the PlayStation Network.