OS X Mountain Lion found to be degrading MacBook Air, MacBook Pro battery life significantly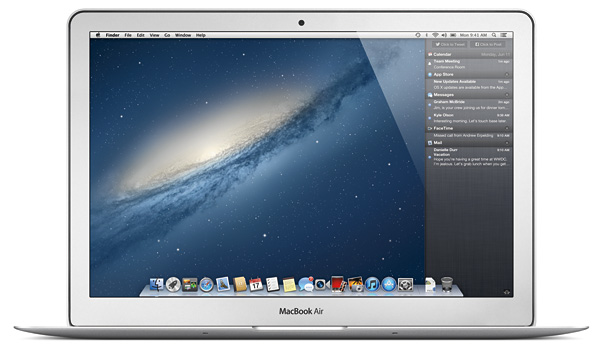 If you've gotten round to upgrading to OS X Mountain Lion since its launch last month, then you're likely to be very pleased with your purchase – after all, it's a terrific operating system. However, if you're using it on a MacBook Air or a MacBook Pro, there's a good chance your experience is being somewhat spoiled by poor battery life.
According to Ars Technica's Chris Foresman – via MacRumors – Mountain Lion is seriously degrading the battery life of Apple's notebooks. Even its latest MacBook Pro – with the high-resolution Retina display – sees battery life fall from around 8 hours of use to around just 5 hours.
Foresman reports:
Our own testing revealed similar (and significant) drops in battery runtime after installing Mountain Lion. In previous tests, we were able to regularly achieve just over 8 hours of use by relying solely on our Retina MacBook Pro's integrated Intel HD4000 GPU. Performing the same "real-world" test using the same software applications and usage pattern, we never got the Retina MacBook Pro to run for more than a few minutes past 5 hours after a full charge.
You may not have noticed it – especially if you keep your Mac plugged into its power adapter a lot of the time. But a vast number of users have noticed it. At the time of writing this, a 51-page thread on Apple's Support Communities forum, entitled "Battery life dropped considerably on Mountain Lion," has more than 750 replies from disgruntled Mountain Lion users who have seen their battery life plummet.
It's unclear what's causing the issue at this point, and Apple is remaining traditionally quiet. However, according to one forum member, a Cupertino company support representative has promised that "an update will be issued via the [Mac App Store] as soon as they can work a fix."
This is likely to be nothing more than a simple bug that needs to be quashed, so here's to hoping that update doesn't take too long to arrive.
Have you noticed a decrease in battery performance after upgrading to Mountain Lion?