Apple opens new retail store in Grand Central Terminal, New York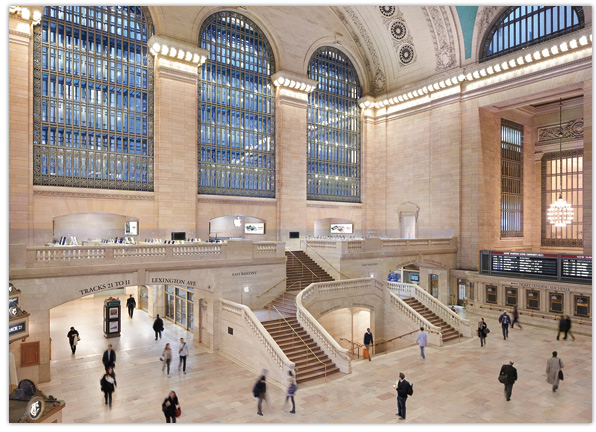 Apple opened the doors of its new retail store in New York City today, right in the heart of the Grand Central Terminal, and thousands of Apple fans turned up to take a look around.
You'd have thought the company had just released a new iPhone. By 11 AM, an hour after the store had opened its doors for the first time, over 1,000 customers had made their way into the store, while another 500 were still queuing up outside, waiting to get in.
The main concourse of the Grand Central Terminal was packed with visitors, according to Fortune, with Apple promising the first 4,000 customers a free t-shirt. One of the store's first celebrity visitors was Michael J. Fox, who played Marty McFly in the Back to the Future movies.
The new store takes up over 23,000 square feet inside the Terminal, nearly matching the 25,000 square feet taken up by the company's Covent Garden store in London. Some 750,000 commuters pass through the station each day, and to accommodate its early visitors, the store will open early during the week at 7 AM, with closing time at 9PM.
Like many of Apple's stores, this one is sure to become a tourist attraction. It seems the company's glass-cubed store on Fifth Avenue is now longer the only Apple store you must check out while in New York City.