Apple release new TV advert promoting The Beatles on iTunes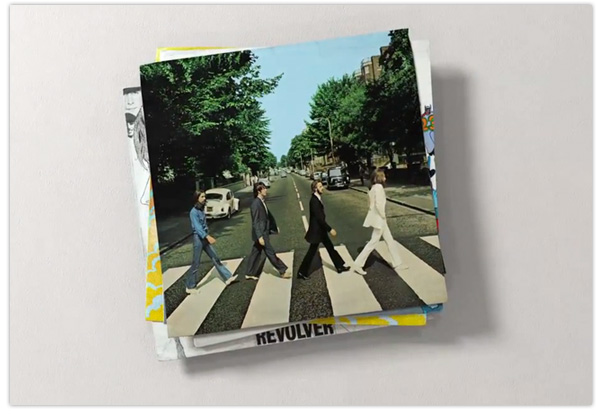 Apple have uploaded a new TV advert to their YouTube channel promoting the availability of The Beatles on iTunes. The ad, which is titled 'Covers', features animated versions of some of the Fab Four's best-known album covers, and the song 'Magical Mystery Tour'.
The album covers shown in the advert are: Please Please Me, With The Beatles, A Hard Day's Night, Help!, Rubber Soul, Revolver, Sgt. Pepper's Lonely Hearts Club Band, Magical Mystery Tour, The White Album, Yellow Submarine, Let It Be, and Abbey Road.
This isn't the first Apple TV ad to feature The Beatles, the company produced a series of them to announce the arrival their music on iTunes back in November 2010. You can watch those adverts on this dedicated page of Apple's website.
In related news, a free 'Yellow Submarine' book has been released on the iBookstore, which includes video clips and dialogue from the original 1968 film of the same name. Even if you're not a fan of the music, the book is well worth a look – hit the button below to grab a copy.
[Via MacRumors]