Apple release 12 days of Christmas app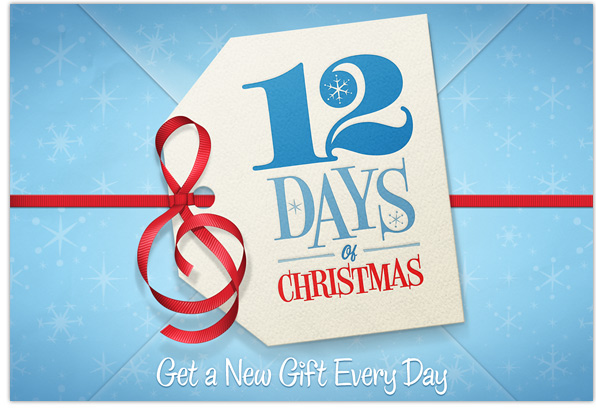 Apple have today released their annual '12 days of Christmas' app for customers in the UK and other select European countries. The app, which is available for the iPad, iPhone and iPod touch, allows users to download free songs, music videos, apps and books, each day between the 26th of December and the 6th of January.
Although some of the freebies can be a bit hit and miss, I think the app is a great idea – especially when you consider how many people will have received new iOS devices for Christmas. Last year's giveaways included the game 'Let's Golf', an episode of Doctor Who, and a Snow Patrol song.
Each gift is only available for 24 hours, so to ensure you don't miss out on any of them, either activate push notification the first time you launch the app, or enable them by going to Settings > Notifications.
The 12 days of Christmas app is compatible with the following devices running iOS 4.3 or later: iPhone 3GS, iPhone 4, iPhone 4S, iPod touch (3rd generation), iPod touch (4th generation) and iPad.
If you don't own an iOS device you will still be able to download gifts via your computer – look out for more information on how to do this from the 26th of December.